The Tablet Is Dead: Usage Declines For First Time As Teenagers Stick With Smartphones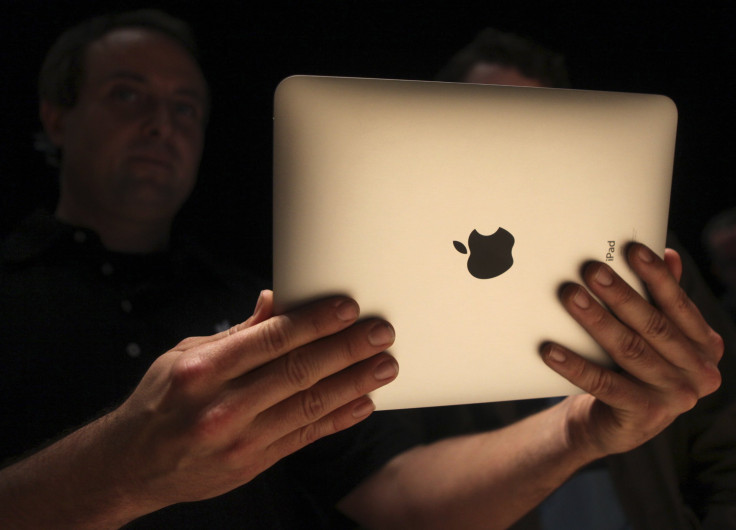 Six years ago today, Steve Jobs spoke at the D8 conference proclaiming that the PC was on the way out and the recently launched iPad was going to drive the "post-PC era" of computing. Jobs' prediction about PCs was on the money, but figures now show that tablets, rather than replacing PCs, seem to be joining them on the digital scrap heap.
And who's to blame? Teenagers and their smartphones.
A new report from GlobalWebIndex shows that, for the first time ever, fewer people are using tablets today than were using them a year ago, and 16-to-24-year-olds are barely using them at all. Not surprisingly, the main reason is the huge appeal of smartphones, according to the report, which looked at digital habits for the first quarter of 2016.
When Jobs unveiled the original iPad, he called it "a magical and revolutionary device," and the late Apple co-founder was right about its appeal, in a sense. "Tablets have enjoyed healthy growth in recent years; since 2011, the numbers getting online via these devices have more than trebled — jumping from just 10 percent at the start of the decade to more than 1 in 3 in 2016," GlobalWebIndex's Katie Young wrote in a blog post this week.
However, those figures mask a more worrying trend for tablet manufacturers.
"For most online activities, tablet users are more likely to use a mobile than a tablet," the report's authors said. "Mobiles are also the clear favorite for second-screen activities — well over half of digital consumers use a mobile while watching TV."
Among those responding to questions about their digital habits, tablets come out ahead of smartphones in just two areas: playing games and watching on-demand video services like Netflix. For all of the other things people want to do online, the smartphone was more popular.
Key to this is the 16-to-24 demo, who are simply not using tablets at all, preferring instead to carry out all online activities on their smartphones. "The importance of smartphones to 16-24s cannot be overstated," the report says. "This group are most likely to identify mobiles as their most important device, they average over three hours online via mobiles each day, and they are driving adoption of new functions like voice search (25% are using this)."
Sales of tablets have been in decline since the final quarter of 2014. Consumers generally hold onto them for a lot longer than they do smartphones, which are typically refreshed every two years. While Apple wasn't the first to launch a tablet, just like the iPhone, its iPad came to define the category, with people using the terms tablet and iPad interchangeably.
However, even Apple has struggled to make the tablet business work, with iPad sales in decline for several quarters, the company has been unable to reverse the fortunes of its tablet business despite launching two new iPad Pro models in the past six months.
While so-called detachables, like Microsoft's Surface range of devices, have bucked the downward trend in recent quarters by growing unit sales, they are still selling in very small numbers compared to the volume of smartphones being sold, and are typically limited to business and enterprise applications.
Jan Dawson, chief analyst at Jackdaw Research, believes that the launch of the iPad after the iPhone meant tablets "landed in a funny place in the history of smart, touch-screen devices" and that while they are being replaced by ever bigger smartphones, tablets will also eventually be a replacment for PCs for many people.
"The question is just where these two trends – the decline in tablets caused by the rise of smartphones and the growth of tablets as PC replacements – reach an equilibrium point" Dawson told International Business Times. "It's clear, though, that we're not there yet, and we likely have several more years of flux ahead of us."
With smartphones growing ever bigger and more powerful, the need for a tablet and a smartphone is diminishing, particularly in the developing world where many consumers simply cannot afford to buy both devices.
This all adds up to the possibility that rather than replacing the PC as Jobs envisioned, tablets will, like the PC, become a niche product used for business and enterprise applications. "Clearly, these devices are struggling to convince many that they are must-have, rather than just nice-to-have, devices," Young said. "So, unless tablets can provide a level of functionality sufficiently higher than mobiles to warrant the expense, we can expect this trend to continue."
© Copyright IBTimes 2023. All rights reserved.