Snake Bites 4-Year-Old Girl After Slithering Out Of Toilet, Child Recovering
KEY POINTS
The incident took place at a home in Bangkok on Aug. 1
The snake is believed to be a python
Reptile went back down the pipe after biting the child
A snake bit a four-year-old girl after coming out of toilet. The incident took place at a home in Bangkok.
In a Facebook post on Aug. 6, the girl's mother said around 5 a.m. on Aug.1, she took her daughter to the restroom and placed her on the toilet seat. As she was lifting the girl off, the reptile, believed to be a python, slithered out from the toilet bowl and bit the child. The snake then went back down the pipe.
The woman panicked and started screaming for help. Her husband immediately rushed to the restroom. Upon noticing that his daughter was bitten by the snake, the father tried to suck the venom from the girl's wound.
The parents immediately rushed the four-year-old to a nearby hospital. The doctors cleaned the wound and confirmed it was a snake bite. However, they said there was no venom in the wound. The girl was given antibiotics and was recovering.
The mother said in her post that her daughter was suffering from Post-Traumatic Stress Disorder and has the fear of using the toilet. The mother also warned parents to "take extra care of their babies."
In a similar incident earlier this year, a snake bit a woman after coming out of the toilet in central Thailand. As the woman sat on the toilet, the reptile slithered out and bit her. The snake latched onto the woman.
"My mother grabbed its head and tried to pull it off her body. Well, the snake just wouldn't let go. It started to wrap itself around my mother squeezing in tighter and tighter," the woman's daughter said in a separate Facebook post. The woman's son got her a hammer, using which she managed to get rid of the snake. The woman was taken to a local hospital where she was treated.
"My mom is so brave, I would have fainted in the toilet. I learned to always look at the toilet before using it even if it seems impossible for a snake to be inside," the daughter wrote.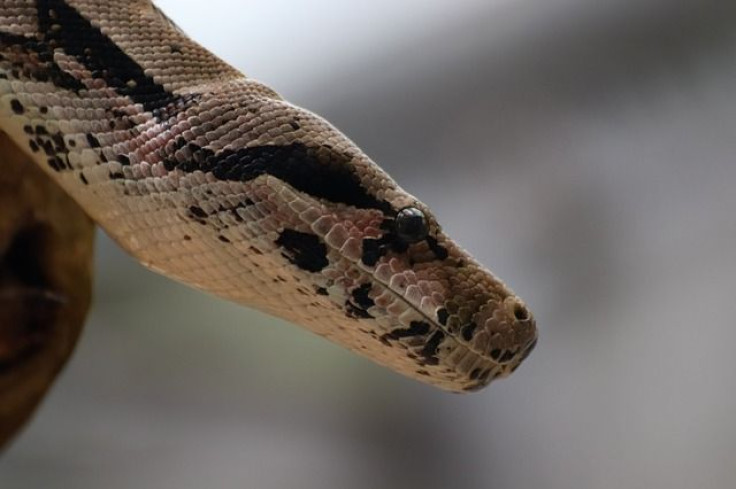 © Copyright IBTimes 2023. All rights reserved.
FOLLOW MORE IBT NEWS ON THE BELOW CHANNELS