Snapchat Ghosts On 'Added Me' Page Magically Appear After July 1 Update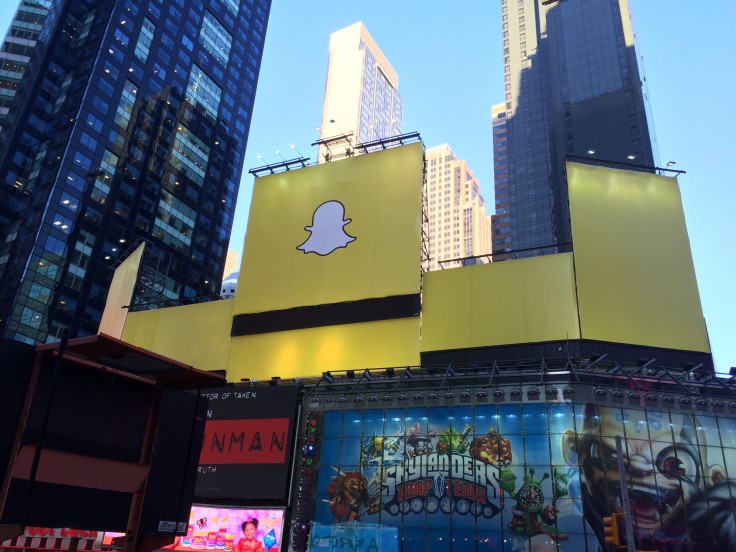 Snapchat's ghost mascot is quietly taking over the app. The company rolled out an update July 1 that overhauled one of Snapchat's core features -- having to hold down on the screen to view messages -- and hidden in that update were mysterious ghosts.
In the "Added Me" section of the app, where you can see which other Snapchat users have added you to their friend list, the bullet points next to the usernames have transformed into ghosts with various expressions. International Business Times identified 12 different faces:
1) Big smile (mouth and eyes closed)
2) Peace sign
3) Pulling at mouth laughing
4) Tongue out with wink
5) Sighing, no mouth
6) Shocked
7) Hand out
8) Scared, hands near mouth
9) Mischievous, eyebrow raised
10) Happy with flowers (?) near head
11) Pulling at mouth with grin
12) Thumbs up
To see the change, open Snapchat > click the "Ghost" icon at the top of the camera > tap "Added Me." It is unclear whether the different expressions signify anything pertaining to the individual users they're beside. IBTimes reached out to Snapchat on their significance and why the change was made. We will update the story if we hear back.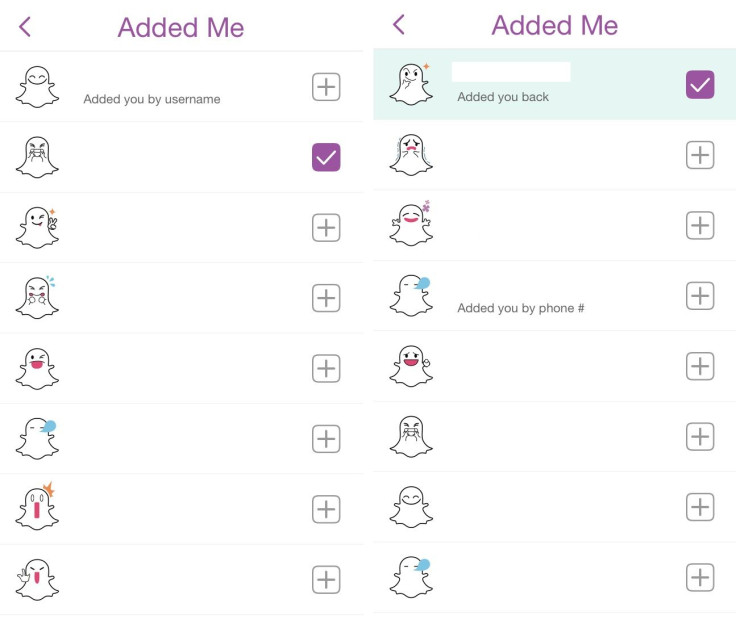 Snapchat's ghost has been the general logo and mascot of the company since the app launched in 2011. Snapchat cofounder Reggie Brown named the mascot "Ghostface Chillah" after Wu-Tang Clan rapper Dennis Coles, also known as Ghostface Killah. Snapchat CEO Evan Spiegel drew the icon himself, he told Business Insider.
The app logo used to be a ghost with a tongue sticking out but was changed into a faceless ghost in 2013, the Los Angeles Times reports. "This isn't because we forgot the face; it's because you are the face of Snapchat," a blog post on the update read. "Letting go of the silly grin means that our mascot gets to have all sorts of fun expressions and personalities - reflective of the diverse experiences shared by the members of our community."
Spiegel's Snapchat has held true to that mission statement. As of the July 1 update, you can add an animated selfie to your Snapcode, the QR codes that users can create to make it easy for others to add them. But the question remains: Do the "fun expressions" on this recent update reflect anything on the Snapchat users they float next to?
© Copyright IBTimes 2023. All rights reserved.
FOLLOW MORE IBT NEWS ON THE BELOW CHANNELS