Snapchat To Make Original Shows, Partner With Companies Like NBC, ABC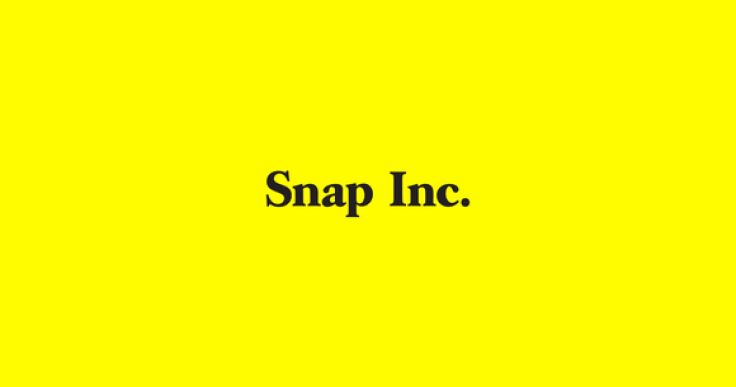 Original content has been an emphasis for tech companies everywhere in recent months, and Snapchat is the latest service to follow suit. Parent company Snap Inc. has partnered with companies including NBCUniversal, ABC and Discovery to produce original shows and content for Snapchat, the Wall Street Journal reported.
The shows, which are slated to come out later this year, will be a few minutes in length and produced natively for Snapchat viewers. While Snapchat has previously been open to content partnerships — the app has featured regular highlight packages from media partners like E! News and ESPN — Snapchat's move is intended to feature higher-quality shows for its users.
Read: 5 Interesting Facts About Snapchat's IPO, The Largest Since Alibaba
As the Journal notes, part of Snapchat's push for quality has emphasized making shows explicitly for Snapchat, instead of repurposing old clips or highlights.
For instance, Snapchat previously partnered with NBC to make a version of "The Voice" exclusive for Snapchat — as the Journal reports, users could submit audition clips through Snapchat and the winner made an eventual appearance on the "The Voice" on NBC. The low overhead for Snapchat content is an additional upside for media partners with costs estimated to range from $6,000 to $45,000.
For Snapchat, the push to lock down exclusive content is a bid to bolster its ad revenue and keep users engaged with the app for longer periods of time. With regularly updating of shows from brands and companies users recognize, Snapchat hopes users will stay in the Snapchat ecosystem and watch content along with their friends' Story updates.
The company's move into original content comes in the wake of its initial public offering earlier this year. With additional investor pressure, Snapchat has additional incentives to find ways to diversify its assets and produce ad revenue growth.
Among other companies, the push to bolster video offerings comes from similar reasoning. In recent months, Facebook has invested heavily in video and made a handful of under-the-hood adjustments to encourage users to watch and share clips. The social network has also launched an app for set-top boxes that will allow users to watch videos and clips on their home TVs.
Read: Mark Cuban Says He's Buying Twitter Stock, TWTR Price Instantly Jumps
Similarly, Twitter has ramped up its production and investment in video. While Snapchat plans to take a more hands-on approach to its original content, Twitter has gone the opposite direction in the hope of being more of a media platform versus a traditional curator for its content. Earlier this week, Twitter announced plans to launch a 24/7 streaming video service with Bloomberg.
The company also will debut a full schedule of shows and streaming events from partners including Live Nation, the MLB and Buzzfeed. Twitter streamed NFL games last season, but lost the rights to stream games from the upcoming NFL season to Amazon earlier this spring.
© Copyright IBTimes 2022. All rights reserved.
FOLLOW MORE IBT NEWS ON THE BELOW CHANNELS