Snapchat MLB Partnership Brings Snapchat Day, SnapBat To Stadiums For Live Game Coverage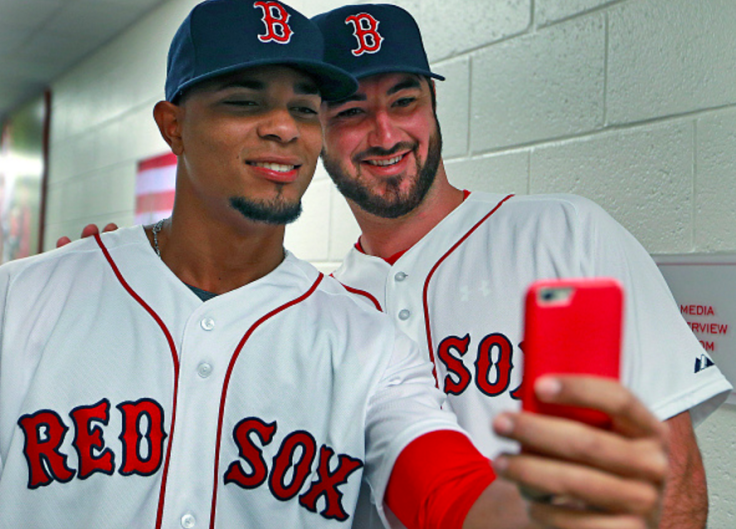 Major League Baseball is pitching hard and fast for Snapchat. The MLB and the popular storytelling app are teaming up for another season of Live Stories from the stadiums, Snapchat announced Friday.
The agreement is a multiyear extension of their previous partnership. Last year, Snapchat and MLB brought weekly sports content to the app in what was called "MLB Wednesdays." The league first partnered with Snapchat in September 2014 for Derek Jeter's final game at Yankee Stadium and again for Opening Day last April.
Now, for the first time, MLB is hosting a "Snapchat Day." Next Friday, Snapchat will see photos and videos from spring training ballparks. The experience will include snaps directly from the players.
Snapchat users can expect to see more player contributions this year. Players are now permitted to use smartphones in dugouts and bullpens during live games. MLB also created a "SnapBat" — a selfie stick that looks like a bat — that will be passed around the stadium.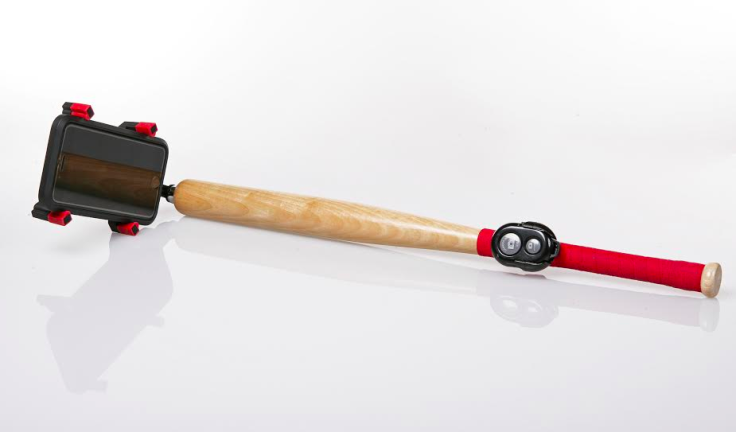 The partnership helps Snapchat boast new content for its more than 100 million daily active users. "What's great about Snapchat is telling the narrative of fans around the game. There's a story happening on the seats," Andrew Patterson, MLB Advanced Media's senior director of new media, told International Business Times in November.
Snapchat can bring in more views for MLB, and the league also can take a cut of the ad revenue sold within the Live Stories. Ads on Snapchat can be sold by media company Viacom Inc., in a deal announced last quarter.
Snapchat has been covering sports for years, but only in the last few years did it ink official partnerships with the leagues, including the NHL, NBA, PGA and NCAA. These grant Snapchat access to official logos, marks and exclusive behind-the-scenes content.
A privately held company based in Los Angeles, Snapchat raised $175 million in new funding, the Wall Street Journal reported Thursday. The round from Fidelity Investment keeps Snapchat's valuation at $16 billion, the same as March 2015. In second quarter of 2015, Fidelity valued Snapchat at $30 per share. In the first-quarter of 2016, Fidelity marked the shares down to $25.75.
Despite Snapchat's continuing appeal to big names and advertisers, investors are being more cautious of the startup. Snapchat has garnered $1.2 billion in funding.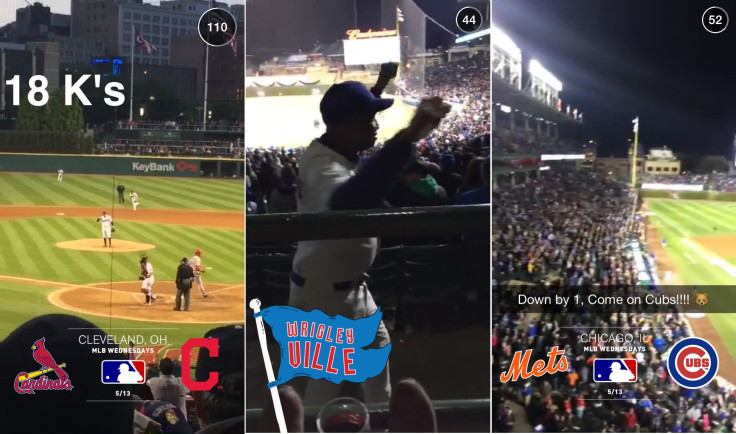 © Copyright IBTimes 2023. All rights reserved.