Snapchat Shuts Down Snap Channel Permanently, Lays Off Staff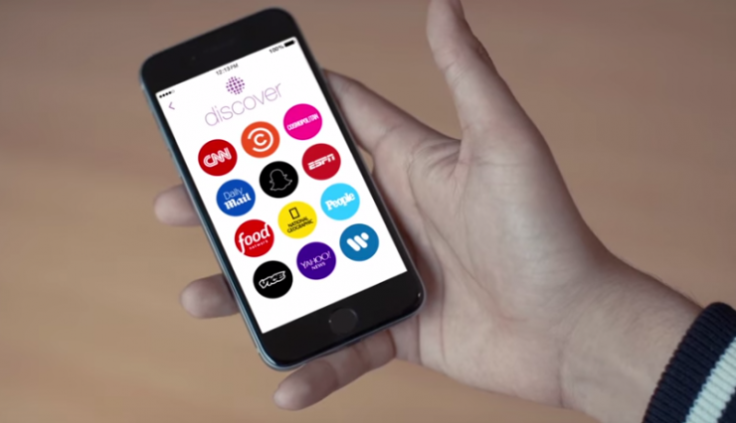 LONDON -- Having temporarily removed its original content from the Discover platform last month, Snapchat has now taken the decision to permanently shut down "Snap Channel" and has laid off most of the team behind the original videos, stories and shows.
"Snap Channel" was launched in January as the company's attempt to produce original content, sitting alongside its network of media partners, including CNN, ESPN and Comedy Central, on the Discover platform. Deadline reported that most of the team of 15 people involved in "Snap Channel" will be laid off, and the man leading the effort, Marcus Wiley, will also leave. The former Fox Broadcasting senior vice president of comedy, who oversaw "The Mindy Project" and "New Girl," was a high-profile hire for the company in May as head of program planning and development.
"Given that we are winding down the Snap Channel, it's natural that Marcus would want to explore other opportunities. He is a tremendous talent, and we wish him well," the company said in a statement to Deadline.
The news came as a surprise to everyone, with the team behind "Snap Channel" apparently "in the midst of talks with major studios and production companies on multiple shows." The news was even more surprising given that the programming team had just moved into a new 12,000-square-foot studio a few weeks ago -- a space which will now be assigned to employees in other areas of the business.
In September, the company told International Business Times that "yes, Snap Channel is currently off the air," but added that "the team is working hard on something new and fresh."
That "something new and fresh" was evidently not good enough and, according to Deadline, the reason for scrapping the project completely was down to money.
"Snap Channel" was the hub for Snapchat's original series, including "Literally Can't Even," which premiered in January, and other exclusive content, such as music videos by electronic musician Goldroom. The feed's cover image was of a black ghost, outlined in white, following Snapchat's ghost logo.
© Copyright IBTimes 2023. All rights reserved.