'SNL' Alum Chris Redd Shares Health Update Following NYC Attack
Chris Redd is doing well after he was attacked by an unidentified person outside New York City's Comedy Cellar club last week.
The "Saturday Night Live" alum took to his Instagram Stories feed Sunday and thanked everyone for their encouraging messages.
"I've been resting up like crazy but I want to say thank you thank you thank you for all the messages of love, the jokes, and the concern. I'm okay and healing fast!!" he wrote.
The 37-year-old comedian also revealed his plans to make up for the shows that he missed due to the attack on Oct. 26.
"For any shows I missed, I'll be putting back on the schedule so if you bought tickets SIT TIGHT AND I GOT YOU. I'll be up and talking some good sh*t very soon," he said.
About a report that said the assailant snatched his jewelry during the attack, Redd said, "Also....NOBODY SNATCHED MY CHAIN BRO!!! Y'ALL WILL JUST WRITE ANYTHING."
A man punched the "Scare Me" star in the face when he got out of his vehicle for a show at the Comedy Cellar last week before fleeing the scene. A report from TMZ said the suspect snatched Redd's Greg Yuna chain during the attack but the chain fell down when the suspect tried to escape. The outlet said the comedian was able to recover the chain.
No arrests have been made yet in connection with the assault.
TMZ also published photos of the "Bust Down" actor right after he got medical treatment. In the snaps, Redd is seen smiling despite a broken nose and swollen eyes.
A Twitter user wrote, "So a couple of weeks after SNL's Chris Redd goes public with his relationship with fellow SNL cast member Kenan Thompson's ex-wife he gets sucker punched in the face outside the Comedy Cellar before a performance???"
Meanwhile, police released surveillance footage of the suspect who was caught on video walking near the Comedy Cellar club at around 9.45 p.m. on Oct. 26 - around the same time when the comedian was attacked. The attacker was wearing a dark-colored shirt and jacket, a patterned hat and a black face mask, the New York Post reported. The suspect is believed to be between 35 and 40 years old, 6 feet 2 inches tall and weighs around 280 pounds.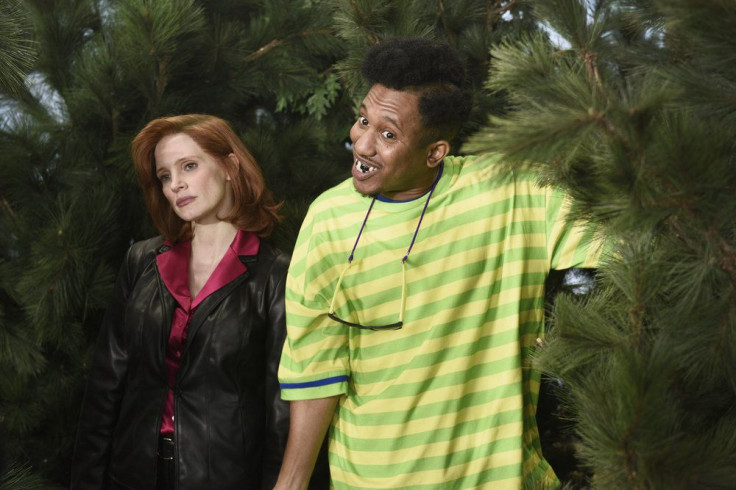 © Copyright IBTimes 2023. All rights reserved.