Snooki's Brand New Hair-Makeover: Jersey Shore Star Tweets Photos Of Her Latest Blonde Hair Extensions; Fans Love It - Isn't is Cooler? (PHOTOS)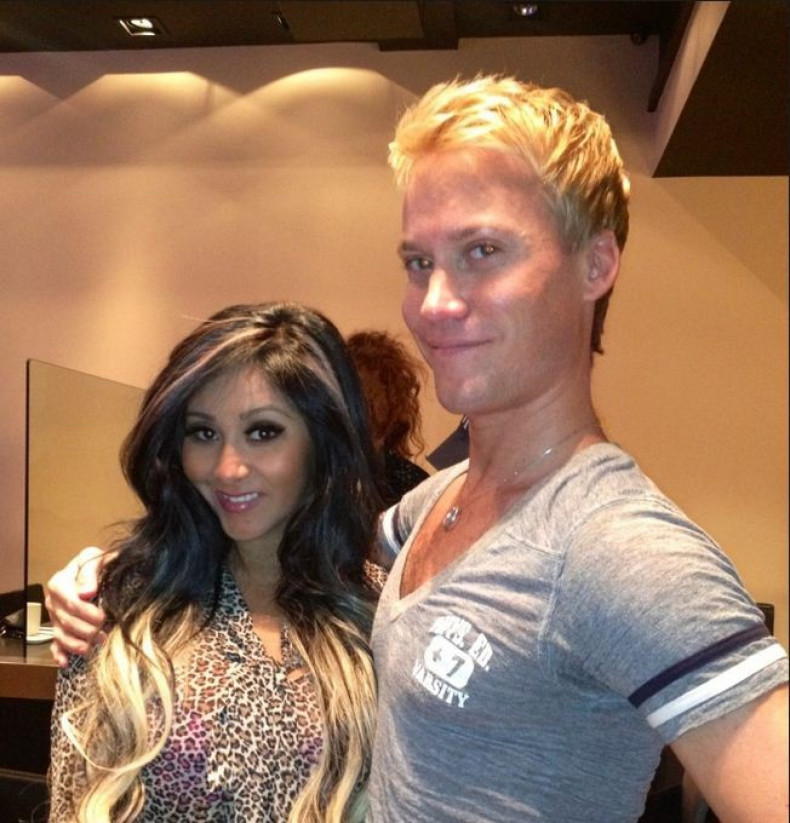 Well, it seems that the 24-year-old young to-be-mommy, reality star Nicole 'Snooki' Polizzi is all set for an ultra glamorous pregnancy.
The weighty party girl has still not given up on her 6-inch high heels and her flamboyant lifestyle as she believes that Pregnancy sickness is just like you're hungover.
In fact, she is busy pampering herself in all doable ways. This time she has got a brand new hair extension and her fans feel the makeover is making her look divine.
Snooki is known for experimenting with her looks every now and then. Lately she was seen sporting her long red hued locks in the reality show but it seems her latest blonde ones are way cooler and chic.
Love your new look, you look more mature and the blonde fits you so well, most people can't pull it off, a fan wrote on Twitter.
Jersey Shore star, Polizzi, tweeted her new look, saying, My new Barbie hair extensions <3 rawr, along with a picture flaunting her new blonde extensions that are making her tresses look even longer.
Snooki also posted her picture with her Gemini 14 salon hair-designer. My fab hair stylist! @BradleyStyleNYC love ya boo, she wrote on the micro-blogging site.
Snooki's makeovers, weight gain, weight loss, and her eccentric ensembles are a hot topic of discussion among her followers, who think the pint-sized star has started getting the mommy glow, with the new look.
You look like a mommy with that hair style, a fan tweeted.
Well, the star is known for her own style statement and is definitely not averse to giving tips to her fans.
@mianicole85 The blonde is extensions and he used ammonia free lighter & organic color to make it dark again, all safe 4 us preggers girls!, she wrote in reply to a fan asking: Is it safe(color) for preggo momma's such as myself?
Recently, the 4'9 star also posted a picture of her ultra-high heels, tweeting: My feet aren't swelling yet so I'm still enjoying all my shoes =).
The reality star is with her first child with fiancé Jionni LaValle.
Check out her new look.