Snowfall In 2020 Is Already Breaking Records And It Isn't Even Winter Yet
In Michigan's Upper Peninsula, two records for snowfall were set in a single day, but the Twin Cities beat it to the punch. It's time to bust out the snow shovels!
The National Weather Service in Marquette, Michigan, one of the northernmost cities in the state, recorded 8.3 inches of snow accumulation Sunday, besting the previous record from 1976 by more than three inches. Those 8.3 inches also meant the city broke the record for total snow in October with 19.2 inches so far.
"This breaks the old record of 18.6 inches set in 1979," meteorologists from the weather service in Marquette stated, reports MLive.
Another inch is possible in the northern city on Monday, but it's late to the party. Last week at the Minneapolis-Saint Paul International Airport, on Oct. 20, it was the earliest recorded date in October for more than three inches of snow. And all that white stuff caught motorists by surprise. Local Fox affiliate KMSP reported nearly 500 crashes during the snowstorms last week, though luckily none were fatal.
There's not much snow in the forecast for either city, with sunny skies and temperatures above the freezing point for most of the week.
The early snow is more or less in line with the winter forecast from Accuweather. Meteorologists there expect an early chill in the Upper Midwest, though the predictions state it will be a generally mild winter. The odds of a White Christmas in Chicago are about 30%.
Meteorologists offered a silver lining for whatever Mother Nature brings. Because most are still stuck at home because of the pandemic, there is less to worry about in terms of commutes during nasty weather.
Winter arrives officially on Dec. 21, one month and 25 days from now.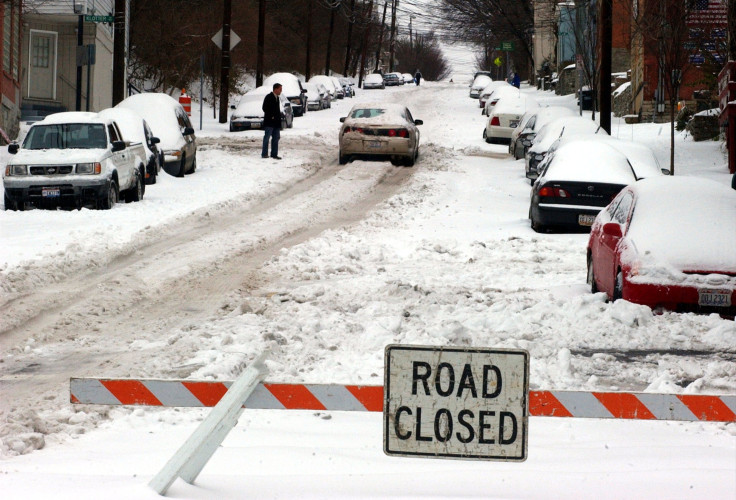 © Copyright IBTimes 2022. All rights reserved.
FOLLOW MORE IBT NEWS ON THE BELOW CHANNELS