'So You Think You Can Dance' Season 14 Gets Official Summer Release Date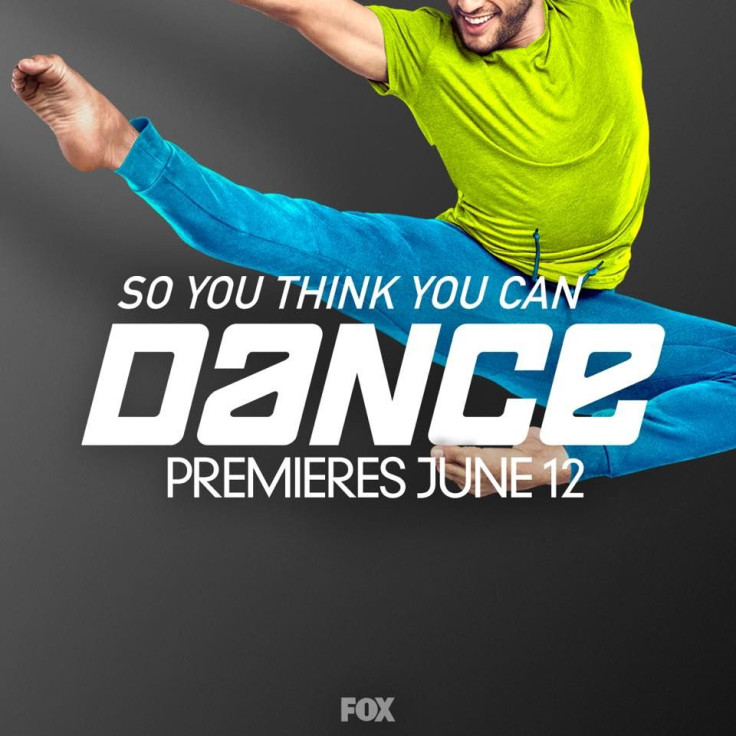 "So You Think You Can Dance" Season 14 will premiere on FOX on June 12.
According to TV Line, the network just released its summer lineup, which consists of eight shows. On May 25, two new shows will be launched: "Love Connection" at 8 p.m. EST and "Beat Shazam" at 9 p.m. EST. On May 31, the eighth season of "Master Chef" will premiere at 8 p.m. EST. It will be followed by Gordon Ramsey's new show, "The F Word With Gordon Ramsey." On June 11, "American Grit" will premiere at 9 p.m. EST, while on June 12, "Superhuman" will air immediately after "So You Think You Can Dance."
Last season, the creators of "So You Think You Can Dance" decided to feature the next generation of young dancers. At the time, the contestants who participated in the show were aged between 8 and 13. Unfortunately, the ratings for "SYTYCD" dropped tremendously so the creators and the network have decided to showcase adult dancers aged 18 to 30 once again, according to Deadline.
"So You Think You Can Dance" producer Nigel Lythgoe released a statement following the reality TV show's renewal earlier this year. "This season is about giving our loyal fan base what they've been asking for. We've decided to go back to basics by bringing the best of our past formats together for an exciting new summer featuring accomplished adult competitors partnered with fan-favorite All-Star dancers. And of course, as in past seasons, there will be new surprises which are sure to wow our viewers," he said.
One of the biggest surprises coming next season is the absence of Paula Abdul. The former judge will be on her "Total Package" tour by then so she will be skipping the upcoming season.
© Copyright IBTimes 2023. All rights reserved.