LOOK: BTS V Debuts Caramel Blond Hair During Special Event With Fans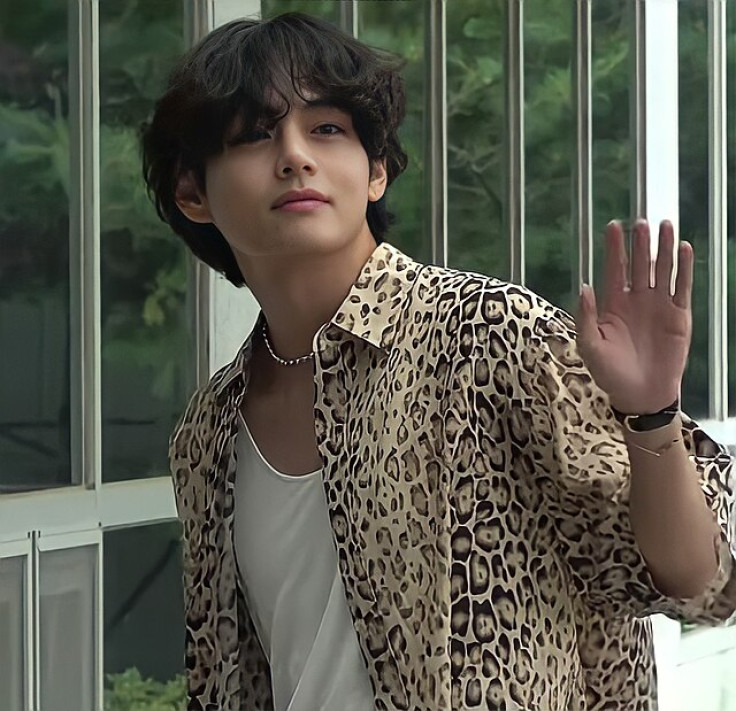 KEY POINTS
BTS member V debuted his new look at a special fan event in Seoul, South Korea
Fans gushed over his caramel blond hair
V also went live on Weverse Sunday to showcase his new locks
BTS member V has ditched his black hair and debuted a new and refreshing look for the summer.
During a fan meeting for his collaboration with Indonesia-based SimInvest Sunday, the 27-year-old South Korean artist finally unleashed his caramel blond hair to the public.
V — whose real name is Kim Taehyung — arrived at the event in Seoul, South Korea, along with his security team. He showed off his new hair color and sported a smart-casual ensemble, composed of a beige blazer, black jeans and black shoes, as seen in a video uploaded by Twitter fan account @Z__Hye.
Following the revelation, BTS fans — also known as A.R.M.Y.s — couldn't help but gush over his look.
"Blonde Taehyung with his golden skin, he's unreal," one fan wrote, attaching a photo of the "Christmas Tree" singer from the fan event.
Another commented, "He looks so good."
"He's so pretty sometimes it's hard to believe someone like him exists," a third user said.
"So, we have 'Dynamite'-era Caramel Blonde Taehyung back, I waited for this moment to come," a fourth user wrote, referring to the hair color V sported when BTS' chart-topping track "Dynamite" was released in 2020.
Another wrote, "Blonde Taehyung looks like an angel what the hell."
"Taehyung's caramel blonde hair on his bronze skin gives him a heavenly glow; he looks absolutely divine," a sixth user observed.
Hours after the event, V gave fans another look at his new locks when he briefly went live on Weverse. His pet, a Pomeranian dog named Yeontan, also made a special appearance during the live stream.
The singer-dancer's full revelation comes weeks after he was spotted at South Korea's Incheon Airport before he jetted off for a filming project in Madrid, Spain, according to Koreaboo. At the time, fans only got a glimpse of his blond locks, as V kept them hidden under a bucket hat.
When V returned Friday, he also attempted to keep his new hair color a secret by wearing another bucket hat, though he still interacted with fans who waited hours at the airport for his arrival, and waved goodbye. It is unclear if the new look was in preparation for his highly anticipated solo debut.
V has yet to reveal details about potential new music or his enlistment in his country's military for his mandatory service, despite it being a year since BTS — composed of RM, Jin, J-Hope, Suga, Jimin, V and Jungkook — announced its hiatus as a group.
The singer, however, has ventured into the world of fashion, having recently been named a global ambassador for luxury brand Celine.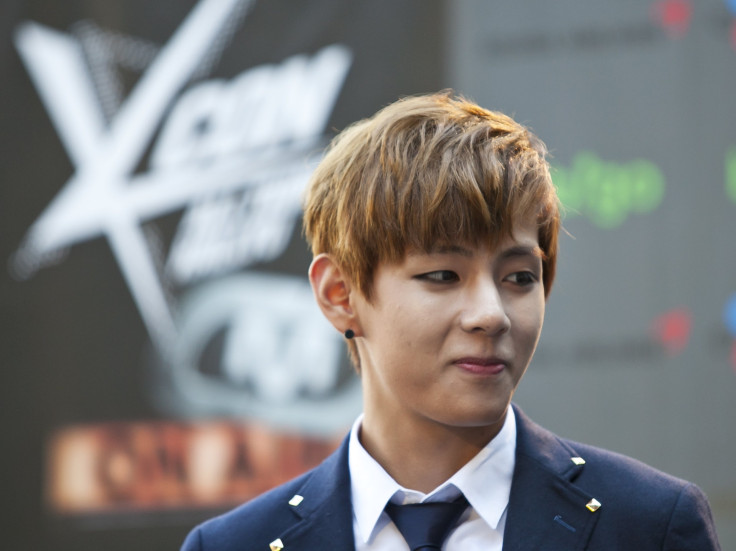 © Copyright IBTimes 2023. All rights reserved.