Sony Forecasts Return To Profits, Helped By Selfie Obsession, Gaming Craze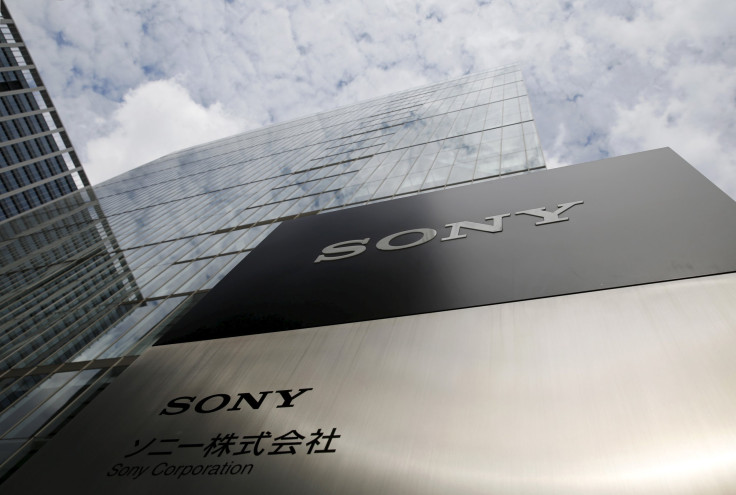 Sony Corp. forecast a return to profits in its current fiscal year on Thursday, after six years of loss in the last seven, as its leadership in image-sensor technology and gaming consoles emerges to coincide with a global obsession for selfies and a growing craze for computer games.
Operating income will quadruple from 68.5 billion yen ($577 million) in the year ended March 31 to 320 billion yen in the current year, Sony said, in a release. Consolidated net profit in the current year is expected to be 140 billion yen, compared with a loss of 126 billion yen in the previous year. Sales this year is expected to be 7.9 trillion yen versus 8.2 trillion in the previous year.
CEO Kazuo Hirai, who sold Sony's loss-making Vaio PC business in 2014, has said he is open to jettisoning the company's smartphone and television units as well, to focus on profitable businesses. On Feb. 22, Hirai, and lieutenant Kenichiro Yoshida, the group's finance chief, revised operating income for the previous year to 68 billion yen from an earlier estimate of 20 billion yen.
Hirai, 53, who took over as chief executive in 2012, also announced that Sony was setting a target of hitting operating income of 500 billion yen or more in three years.
"We now see future catalysts in a strong PlayStation Vue launch, the continued rise of PS Network Arpu [average revenue per user] through game, music and TV subscriptions," Christian Dinwoodie, an analyst at brokerage CLSA wrote in a note on April 23, a day after Sony revised its operating income forecast upward.
Dinwoodie, who has a "Buy" rating on the company's stock, also expects "credit-rating upgrades, recovered deferred tax assets, non-core asset sales and increased use of Sony image sensors and Li-ion batteries in key customer products, particularly in upcoming dual rear-facing camera models."
Sony is far and away the leader in image sensors, the demand for which has shot up as smartphone users the world over have become more obsessed with the composition and quality of their selfies. Smartphone vendors have begun to oblige by equipping their products with ever more powerful front-facing cameras.
Selfie cameras of 5Mp resolution are increasingly common, even in mid-range phones such as the Mi4i from China's Xiaomi Inc., as well as among Sony's Asian competitors who've hurt the Japanese giant's smartphone business. Sony's image-sensor customers include Apple Inc. and Samsung Electronics Co. Ltd., the world's top two smartphone makers.
"Orders for image sensors for mobile devices continue to be extremely high and we are operating at full capacity," Yoshida said, in a conference with analysts on Thursday that was webcast. "This is a business which is built upon collaboration with corporate clients who value our technology and we believe it is one of the recurring businesses that we mentioned at our recent corporate strategy meeting," he said.
In addition to selling the PC business, Sony has cut jobs and restructured itself, including hiving off the television manufacturing business into a separate entity.
Sales of the company's PlayStation gaming console have been the other bright spot in a year that saw the group's Hollywood studio business suffer a computer hacking attack that exposed internal emails to the public. PS4, the latest generation console has sold over 20 million units, far more than those of competitors including Microsoft Corp.'s XBox One.
The company is also continuing to invest in its semiconductor business, with a planned capital expenditure of 290 billion yen during the current fiscal year. Of that 210 billion yen will be invested in the company's image sensors business, with much of the rest funneled into camera modules.
One of the reasons that Sony has built a competitive edge for itself in the sensors segment is the "back-illuminated stacked-type analog technology," Yoshida said, which can't be easily replicated by reverse engineering by competitors and therefore "doesn't suffer from easy obsolescence."
Sony also said it will pay dividends again, with a plan to pay 10 yen for each share, after scrapping dividend payouts in September, the first time since the company listed in 1958.
This story has been updated to add details, analyst and executive comments.
© Copyright IBTimes 2023. All rights reserved.