Sony Pictures Chairman Touches On Hack, 'Interview' Controversy At CinemaCon, Says Studio Remains 'Unbroken'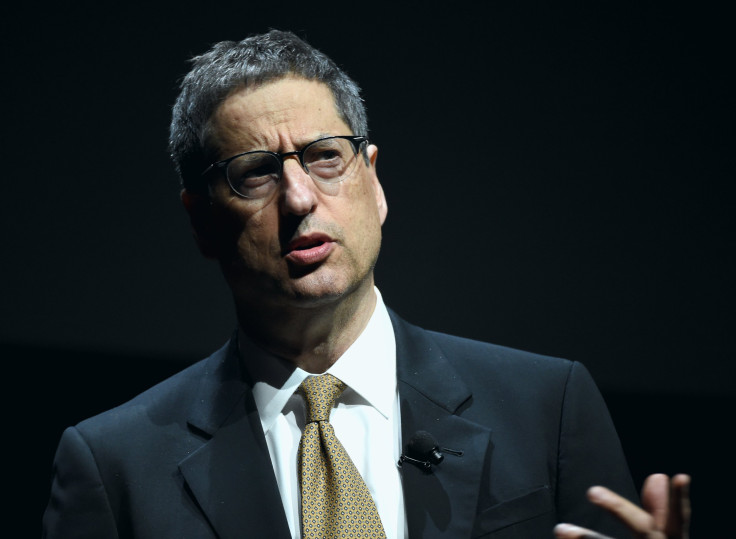 LAS VEGAS -- Sony Pictures Chairman Tom Rothman briefly touched on the hack and "The Interview" movie controversy that surrounded the studio in 2014, during an appearance at CinemaCon Wednesday evening. While he did not directly mention either incident, he did take a moment to share the studio's plans to grow following the controversies.
"I feel greatly privileged to have joined Sony Pictures," Rothman, who teamed up with the company in February, told the audience of exhibitors in Caesars Palace. "Together, we have been through a challenging time," he said. Despite facing hardships, Rothman says the company is now on the up-and-up.
"We have more than survived, we have thrived," he said, stating that the studio remains "unbroken" and will be "pushing to new heights" in the year to come.
Rothman also took a moment to honor the studio's former co-chairman, Amy Pascal, whose controversial emails were released as a result of the Sony hack. Rothman called Pascal, who stepped down in February, one of the studio's "most valuable producers."
In an attempt to mend the studio's potentially affected customers following the pull and eventual digital release of the comedy feature, "The Interview," Rothman offered his apologies to exhibitors. "We're grateful," he said, and thanked everyone for "sticking" with Sony under last year's "unique and different circumstances."
Sony Pictures' president of worldwide distribution, Rory Bruer, who served as presentation host, also briefly touched on the controversies during his opening speech. "There were a few stories written about us this year," he joked, saying he has plans to "embellish" the tales for his grandchildren.
With what is hopefully the worst behind them, Rothman said he is now focused on bringing new content to the forefront. "I believe in rich, diverse slates with films appealing to a wide range of audiences," he said. "You see the diversity and the richness that's coming," he added, referencing the dozens of films featured in the studio's 2015 slate presentation, such as Christopher Columbus's "Pixels," the female reboot of "Ghostbusters" and the new James Bond adventure "Spectre."
© Copyright IBTimes 2023. All rights reserved.