For Sony, North Korea Hack An Insurance Nightmare Before Christmas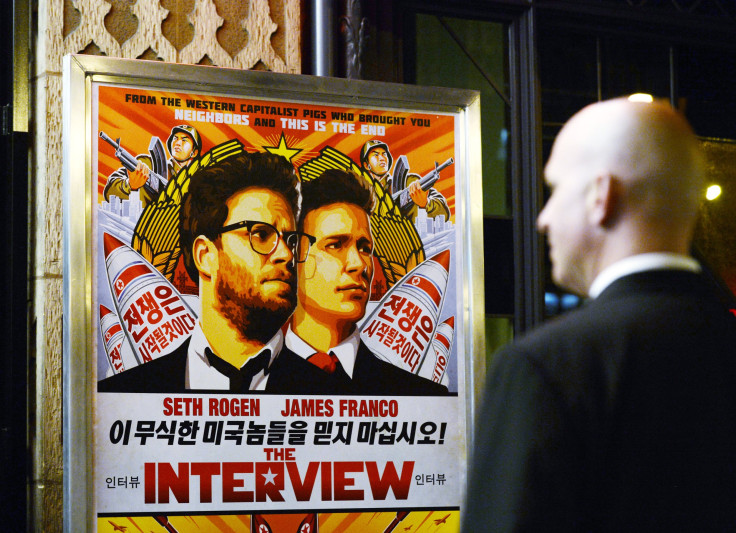 Think that little fender bender in the mall parking lot is an insurance headache? Try being Sony Pictures CEO Michael Lynton. It could be months before the studio has a full picture of how the hack that revealed sensitive corporate emails will impact its finances. Whether the Hollywood studio ultimately releases "The Interview" or not, though, it's already clear that the infiltration will put a big hit on its bottom line, and likely its insurance premiums.
Initial estimates suggested the Sony hack, which the FBI and U.S. President Obama blamed on North Korea Friday, will cost the entertainment company $100 million. But that was before major theater chains said they wouldn't carry "The Interview" for fear of a terrorist attack in retaliation for showing a comedy about the assassination of North Korean leader Kim Jong Un.
Sony attorney David Boies told NBC Sunday that the studio still plans to release "The Interview," but experts suggested that Sony could still lose millions after spending $44 million to produce the movie and another $30 million to promote it. That doesn't account for the $20 million to $25 million the studio expected to make from "The Interview" during the first weekend at the box office.
"Companies will insure for the amount they spent to make a movie as opposed to protecting against the loss of profit. You're probably looking at $80 million to $90 million in losses," said Hemanshu Nigam, founder and CEO of cybersecurity company SSP Blue. "There's no question insurance companies will be reading the fine print very carefully. This is not going to be one of those things where by next quarter everything will be back to normal."
Nigam added that the film, thanks to the publicity generated by the controversy, could have ultimately grossed hundreds of millions at the box office.
Sony Pictures was added to parent Sony Corporation's insurance coverage in August, which included security and privacy liability coverage, event management, network interruption, cyber extortion and regulatory action for a total policy limit of $60 million, according to CSO Online.
Sony's insurers include American International Group and Marsh Insurance. It is not clear if Sony's film projects specifically are insured. The company turned down a request for comment from International Business Times.
Depending on how the attack is ultimately classified, the insurers may be in line for federal assistance if the damages exceeded more than $100 million under the terms of the Terrorism Risk Insurance Act (TRIA). The problem is that the TRIA was not renewed by Congress and is scheduled to expire on Dec. 31.
The Sony data breach was first revealed on Nov. 24 when employees logged onto their office computers to find an image of a red skeleton accompanied by a message reading "Hacked by #GOP," a reference to a group still known only as the Guardians of Peace. A massive trove of embarrassing emails between executives has been leaked in the weeks since, with the hackers also leaking a number of unreleased Sony movies before they ultimately demanded that "The Interview" be withheld.
Sony complied last week, thanks in part to cancelations from major theater chains Regal Cinemas and AMC Theaters. Yet Boies' weekend interview on NBC's "Meet The Press" made clear that the film, starring James Franco and Seth Rogen, could still see the light of day, even if Sony isn't the one to show it.
"There are a number of options open to us, and we have considered those," Lynton told CNN. "As it stands right now, while there have been a number of suggestions, there has not been one major video-on-demand distributor [or] one major e-commerce site that has said they're willing to distribute the movie for us."
What happens next is unclear. A New York Post report that Sony will release the movie for free on its video-streaming service Crackle, best known as the home of Jerry Seinfeld's "Comedians In Cars Getting Coffee" Web series, was refuted by a Sony executive, who used an interview with Re/Code to say that the company is only "exploring options for distribution."
The pressure on Sony increased again Friday when the Anonymous hacking collective promised to release "The Interview" themselves. Tweeting from the popular @TheAnonMessage account (since suspended), the hackers reminded Sony of the April 2011 hack Anonymous launched against the company. The PlayStation Network was taken down for a month, and it was later revealed that over 100 million Sony accounts had been compromised.
"Seriously @Sony we warned you," said one Tweet. "We infiltrated your systems long before North Korea. We thought you'd take it as a warning and fix your s---." "About the @SonyPictures hack by North Korea, well let's just say that – Oh hold on, popcorn's ready," said another.
"I think the government really has to focus itself on what is the meaning of a cyberattack, especially when it comes to determining if this is a problem for the government or a corporation," SSP Blue's Nigam said. "This attack has really blurred the lines completely."
© Copyright IBTimes 2023. All rights reserved.