'In The Soop: Friendcation' Trailer: BTS' V And Friends Plan A Surprise Trip [Watch]
In the second trailer of the highly-anticipated Wooga Squad series "In The Soop: Friendcation," BTS' V brought his friends together to plan for a special trip.
The trailer opens shows the Wooga Squad, composed of celebrity friends Park Seo-Joon, Choi Woo-Shik, Park Hyung-Sik, Peakboy and BTS' V, arriving at a conference room, which resembles the HYBE building, according to Koreaboo.
The friends are greeted by food and drinks as they discuss a trip that seemed to have surprised the whole squad except V.
"I think this is crazy!" Marvel actor Park Seo-Joon exclaimed. Peakboy chimed in, "So this is pretty much all going to be spur-of-the-moment, right?"
V, in his trademark chill vibe, confidently told his older friends, "Just trust me. That's all you need to do."
The trailer then proceeds to show the Wooga Squad enjoying fishing, ice skating and swimming in an indoor pool during their trip to Goseong in the South Korean province of Gangwon. Hyung-Sik could not hide his excitement after catching two large fish as he said, "Wow! What is this?" and proudly showed his catch to the camera.
Later, the group hangs out by a campfire and reflects on how their friendship started despite their busy schedules.
Woo-Shik said, "Come to think of it, if we hadn't played that game that one time, we wouldn't have met each other," to which Hyung-Sik replied, "No, we would have still found one another somehow."
"We've actually never asked each other things like this before," said Woo-Shik and added, "It's nice talking about these kinds of things."
The Wooga Squad was formed after Seo-Joon became close to V and Hyung-Sik while working on the set of the drama "Hwarang: The Poet Warrior Youth" in 2016. Seo-Joon's longtime friends, Peakboy and Woo-Shik, later joined the group known as the Wooga Squad, which loosely means family.
V had previously said the word Wooga is an abbreviation for the phrase "Woori-ga-Gajok-inga?" which means "Are we family?" The group members are each other's fans and promote their works on their social media pages.
"In the SOOP: Friendcation" will premiere on July 22 on JTBC network and on Disney+.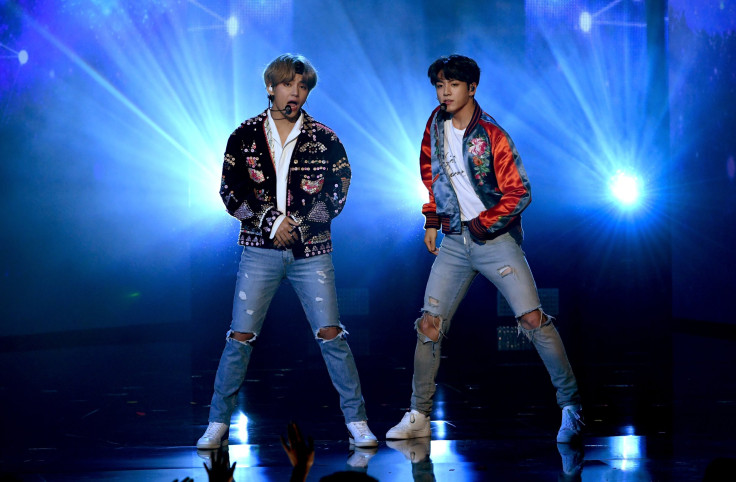 © Copyright IBTimes 2022. All rights reserved.
FOLLOW MORE IBT NEWS ON THE BELOW CHANNELS