South Aiken High School Shooting Live Updates: 3 People Shot After Basketball Game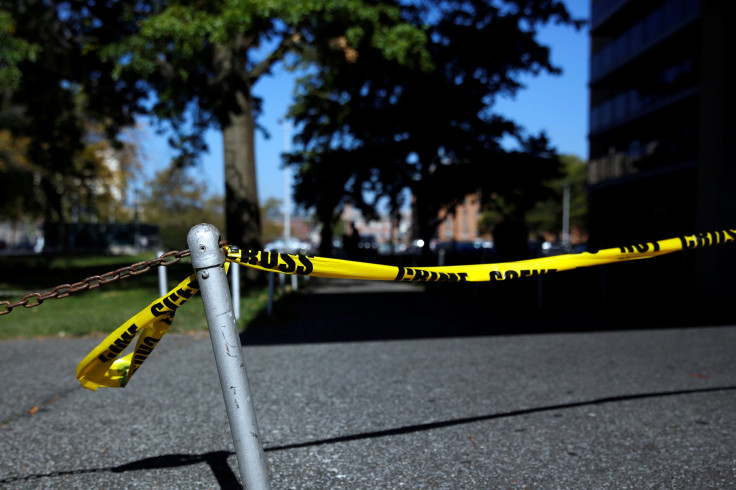 Multiple shots were fired and three people were injured at South Aiken High School in Aiken, South Carolina on Friday night. The incident took place after a basketball match between two high schools in the city.
There were no reports of any deaths in the incident, and all the three injured people were reportedly taken to hospitals. Police, who were already on duty for the basketball game, responded quickly to the shootings.
Aiken Department of Public Safety Lt. Karl Odenthal told the Augusta Chronicle: "We had officers working the game. As the game was letting out, the officers on the scene were moving toward what appeared to be a disturbance of some kind. Shots rang out and we believe at this point we have two victims. Their conditions are currently unknown. One of the victims was away from this location, went over to one of the fast food restaurants. They called us saying they were injured from the game."
The incident occurred shortly after 9 p.m. EST. According to a Chronicle reporter on the scene, it also prompted a stampede toward the rear exit of the gymnasium in the school building, and that children were seen crying on their way out. The newspaper also released a short video of the area outside the school in the aftermath of the shooting.
No arrests have been made so far in the incident, and the police have no leads in the case. They have appealed to the public to provide any information that could help with identifying suspects. If you have any information, you can contact Crimestoppers of the Midlands or the public safety at 803-642-7620.
The basketball match was being played between South Aiken High School and its city rival Aiken High.
© Copyright IBTimes 2023. All rights reserved.