South Carolina Republican Congressman And His Family Test Positive For Coronavirus
Republican Rep. Tom Rice of South Carolina confirmed that he and his family tested positive for COVID-19. The fourth-term congressman confirmed the news in a Facebook post on Monday, stating that the diagnosis came last week and that they are currently recovering, while also referring to it as with the unofficial and controversial name, "Wuhan Flu."
"I wanted to let you know that all 3 members of our household: Wrenzie, our son Lucas, and I all have the Wuhan Flu. We are all on the mend and doing fine," Rice said in the statement. "COVID-19 is a serious, sometimes deadly illness. We, however, have fared well."
Rice claims he has not been seriously burdened by the coronavirus.
"It was not bad for me. I had a low fever and a mild cough," Rice continued, claiming to have contracted the virus on June 8. "It was gone by Thursday. I never stopped eating or drinking or working or moving. The only bad thing is I have completely lost sense of taste and smell. CAN'T TASTE BACON!!!"
Rice's son, Lucas, was the first of the family to get sick on June 7, showing coronavirus symptoms like a cough and high fever. Rice's wife, he explained, was relatively unphased by her illness, able to take care of other members of the family.
On May 28, Rice had shown up to the House floor without a mask on. He said he would stand 6 feet away from his colleagues.
Alongside Rice, numerous other congressmen and senators have contracted COVID-19. They include Representatives Neal Dunn of Florida, Mike Kelley of Pennsylvania, Joe Cunningham of South Carolina, Mario Diaz-Balart of Florida, Ben McAdams of Utah, and Nydia Velázquez of New York, as well as Senator Rand Paul of Kentucky.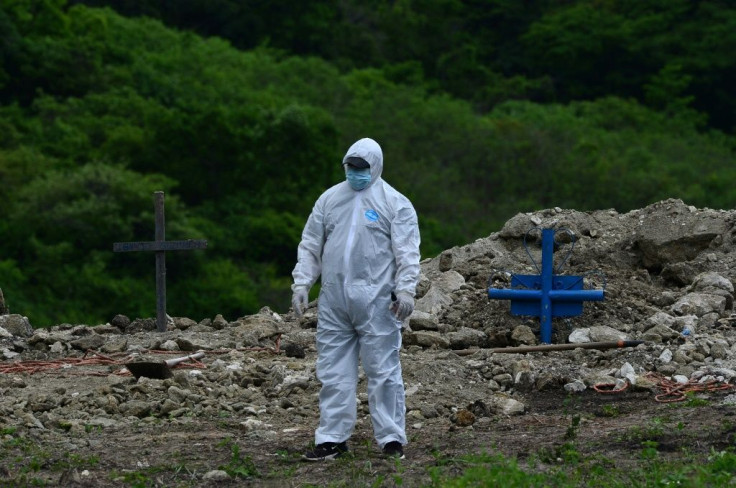 © Copyright IBTimes 2023. All rights reserved.