South Carolina Toddler Dead After Drowning In Pool, Babysitter Charged
A two-year-old boy, who was found unresponsive at his home in Hanahan, South Carolina, died. The incident took place May 23 and deputies arrived at the scene after being informed about a possible drowning of a child.
The Berkeley County Coroner's Office identified the child as 2-year-old Alex Young from Ladson. The child was transported to a hospital where he was declared dead.
"The cause and manner of death are pending," Coroner George M. Oliver said, adding that Hanahan Police Department, South Carolina Law Enforcement Division and the Berkeley County Coroner's Office are investigating the incident.
Police said that the toddler's babysitter is facing charges. Stefanie Johnson is facing charges for unlawful conduct towards a child. She's out of jail on a $25,000 bond. Authorities said that they received a call about a possible drowning on River Rock Road.
According to an arrest warrant, Johnson discovered the 2-year-old boy face down in a backyard swimming pool. First responders said they saw bruises on the child's forehead and lips and the child was breathing shallow. Police added that Johnson was under the influence of alcohol and prescribed medications. During an interview, she admitted to being intoxicated.
Officials say she was a friend of the child's mother and was caring for the child while his mother worked.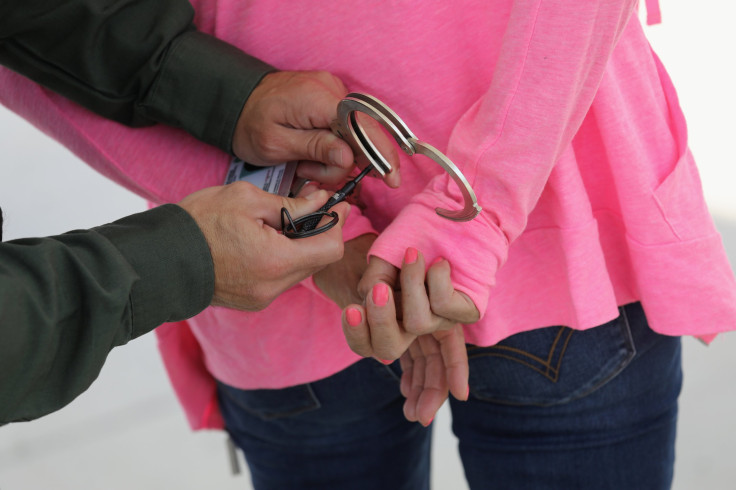 Last month, a Florida woman was arrested after she allowed a toddler in her care to overdose on cocaine and possibly fentanyl, authorities said. Nicole Ciufi, 33, was charged with child neglect.
According to local reports, Ciufi told police she had been alone with the 13-month-old child at her West Palm Beach apartment when she found the toddler struggling to breathe. Ciufi called for an ambulance and the child was transported to a hospital.
A doctor told police that tests showed cocaine in the child's system. The doctor also suspected fentanyl in the child's system at the time. The child's condition wasn't reported.
During questioning, Ciufi told investigators she didn't know how the drugs would have ended up in the child's system. Ciufi was released from jail on $1,000 bond.
© Copyright IBTimes 2023. All rights reserved.