Southwest Airlines Plane Nearly Skids Off Baltimore Taxiway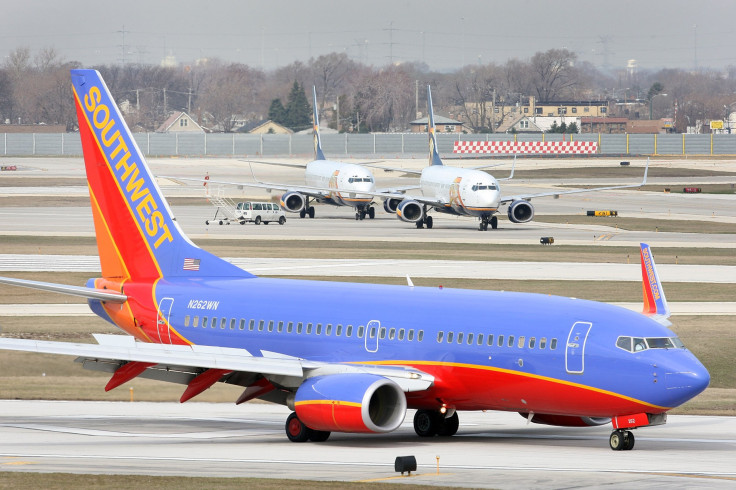 A Southwest Airlines plane nearly skidded off the taxiway Wednesday at Maryland's Baltimore/Washington International Thurgood Marshall Airport.
Flight #906 prepared to jet off to Montego Bay International Airport in Montego Bay, Jamaica, Wednesday at approximately 10:00 a.m. EST with 143 passengers aboard when the front of the aircraft migrated toward's the edge of the pavement. The flight did not depart BWI's taxiway and the aircraft was expected to be towed back to the gate thereafter, the Federal Aviation Administration (FAA) said.
Southwest Airlines officials responded to the incident at hand alongside members of the airport's operations team, Maryland Transportation Authority Police and the fire department, the Baltimore Sun reported. Customers safely deboarded the plane alongside the airline's six crewmembers.
"The 143 passengers and six crewmembers safely deplaned via airstairs and were bussed to the airport terminal," a statement from Southwest Airlines issued to International Business Times read. "The Customers onboard the flight will be accommodated on a different aircraft and are scheduled to arrive in Montego Bay approximately three hours behind schedule."
"As always, the safety and support of our customers and employees remains our primary focus and we are working to get them on their way as quickly as possible," the statement continued.
No injuries were reported following the incident. However, the FAA confirmed that is investigating the Southwest plane that "slid sideways on a taxiway while preparing for departure."
Officials from BWI said they're still unsure why the malfunction occurred as 75 flights managed to safely depart from the same runway before Southwest flight #906 attempted to do the same, WMAR-TV reported. The skidding wasn't suspected to be a pavement issue, however, since ice-free and temperatures outside were above freezing.
© Copyright IBTimes 2023. All rights reserved.