Southwest Airlines Website Down, Booking Problems Monday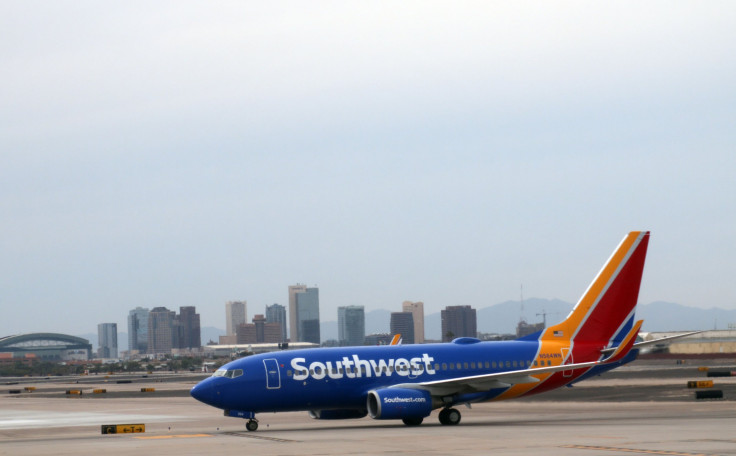 Now that the Thanksgiving holiday is over travelers are thinking about scheduling their travel for the next round of holidays or some vacation time for the new year. But customers looking to book a flight with Southwest Airlines were getting an error message rather than flight confirmations while trying to book flights Monday.
The issues began Monday morning and seemed to be persisting past 10:30 a.m. EST. Customers were complaining about the issues on Twitter and Southwest had tweeted "We are aware of the issues affecting http://southwest.com and are currently investigating a fix. Thanks for your patience." But some users replied that they were experiencing issues with the app as well, to which Southwest responded that it was aware of the issues.
Users were able to access the home page of the Southwest site, but as soon as they put in dates as well as their destination to check flight times and prices, they were receiving an error message.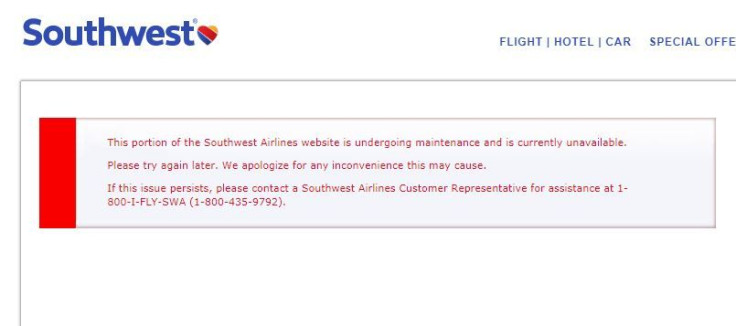 The message said that part of the site was "undergoing maintenance" and asked customers to try again later. But those on Twitter were still upset about the outage.
While the message appeared for customers trying to use the booking portion of the site, the issues seemed to also be occurring for customers trying to check in to their flights that are already booked. Those customers said they were getting a blank page when they tried to check in.
Users were saying that even using various browsers wasn't fixing the check in problems.
The error message on the site was directing customers to a customer service phone number. The social media team on Twitter was working to respond to customers and was also helping those check in who were having problems with the site. There was no estimated time for a fix for the site as of 11 a.m. EST Monday, Southwest said on Twitter.
Airlines operating on the Amadeus platform were impacted Monday, a Southwest spokesperson told International Business Times. "We are carefully monitoring the system and will work with Amadeus as they perform a root cause analysis. We did not experience any impact to our flight operations. We apologize to customers for the inconvenience," said the spokesperson.
© Copyright IBTimes 2022. All rights reserved.
FOLLOW MORE IBT NEWS ON THE BELOW CHANNELS