SpaceX Explosion Report: What To Expect From The Coming Falcon 9 Rocket Analysis For NASA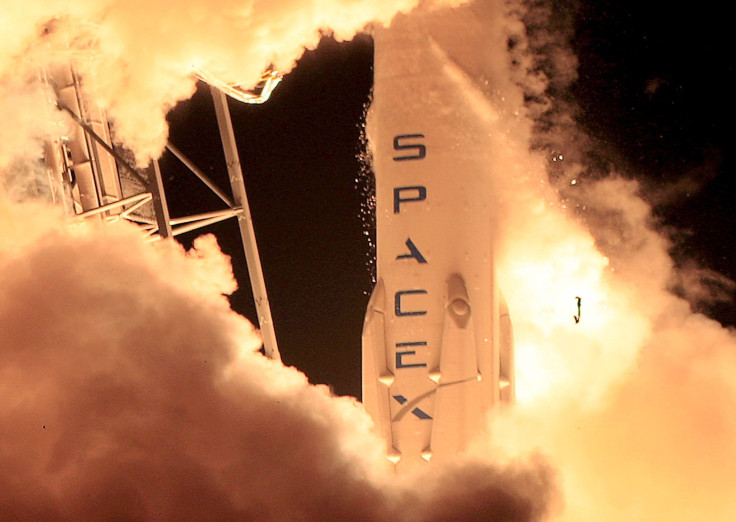 After its rocket explosion on a Cape Canaveral launch pad on Sept. 1, SpaceX had announced it would release an initial assessment in early December detailing exactly went wrong that day and what can be learned to avoid potential disasters. The upcoming findings, news agencies reported Monday, would be a first step toward a required finalized investigation into the incident before NASA can green light new SpaceX launches before the New Year.
The explosion was likely the result of a breach in pressurized helium containers, sources close to the ongoing investigation told the Wall Street Journal. To test that theory, engineers have been trying to recreate the rupture with the same specifications including pressure and temperature.
"We're finalizing the investigation and its accompanying report, and aim to return to flight in December," a SpaceX spokesperson said.
The explosion of the unmanned Falcon 9 has been called one of the most complex mistakes in the company's 14-year history. It also served as a reminder of the inherent risks of spaceflight in an age where private space transport companies have flexed their muscles and made lofty promises of affordable flights to Mars.
In a video capturing the explosion, the rocket stood for testing on the launch pad before a launch that would have brought a Facebook satellite from Cape Canaveral Air Force Station into Earth's orbit. Steam and exhaust surrounded the white cylinder on an overcast day as what appeared to be a bird flew nearby, a sight that would later lead to conspiracy theories online about UFOs targeting the rocket. A spectacular flash of white light and a dark gray plume burst from just beneath the payload, engulfing the entire rocket and its stand in an inferno.
There's a lot at stake in SpaceX's race to resume its launch schedule. The company has $10 billion worth of launch contracts domestically and internationally including a new one with NASA to send a Surface Water and Ocean Topography vehicle into orbit. That vehicle will be tasked with studying the Earth's surface water.
© Copyright IBTimes 2023. All rights reserved.