Spain In Coronavirus Recovery? Overnight Death Count Drops As Prime Minister Announces Limited Economic Reopening
KEY POINTS
Spain's Health Ministry said overnight deaths from coronavirus dropped from 619 to 517 from Sunday to Monday
Cases rose to 169,496 confirmed cases as Spain remained the country with the second highest total COVID-19 cases
Prime Minister Pedro Sanchez said Spain would begin reopening some businesses, such as construction and manufacturing, while more social businesses, like retail, would remain closed
Spain's Health Ministry said Monday that while the country's death toll from coronavirus crossed 17,000, the overall overnight death count dropped as some businesses are now allowed to reopen.
Spain's death toll from the COVID-19 hit 17,489 after another 517 deaths were reported overnight from Sunday to Monday. The number of confirmed cases jumped from 166,019 cases on Sunday to 169,496 on Monday, remaining the country with the second-highest number of coronavirus cases in the world behind 564,317 cases in the U.S.
Despite the rise in cases, Spain's Health Ministry said the overnight total was a drop from the previous overnight Saturday into Sunday when 619 deaths were reported. Reuters said it was the smallest proportional daily increase in deaths and new cases since the outbreak hit Spain.
Following the news, Spanish Prime Minister Pedro Sanchez said some areas of Spain's business sector would begin to reopen under strict guidelines to ensure workers' health. Some of the businesses being restarted include transportation, construction, and select areas of manufacturing. However, public businesses like retail shops, bars, and restaurants will remain closed for the time being.
"We are still far from victory, from the moment when we can pick up our normal lives again, but we have made the first decisive steps in the path towards victory," Sanchez told reporters.
Sanchez's sentiment was echoed by Interior Minister Fernando Grande-Marlaska, but added that "the health of workers must be guaranteed" during an appearance on radio station Cadena Ser. He then cautioned any changes could lead to renewed lockdown restrictions.
Some residents did voice their concern that despite going back to work, there was still a significant exposure risk.
"I would have preferred to wait 15 more days confined to home or at least one more week and then come back," Talarrubias resident and civil engineer Carlos Mogorrón Flores told Reuters. He said he was originally planning to get back to work Tuesday but still thinks the risk is too high for himself and his family.
"You are always afraid of catching it and even more so knowing that your life may be in danger, or your relatives. I live with my parents and sister and they don't leave the house. That's what scares me the most."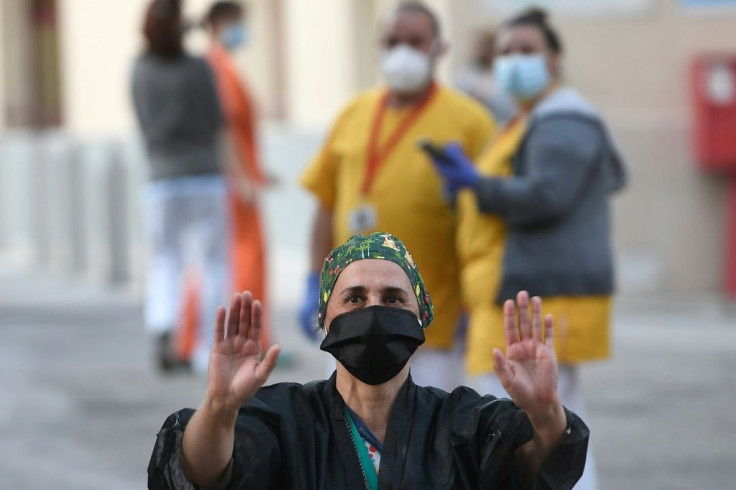 © Copyright IBTimes 2023. All rights reserved.