Speculation Of AOC's Presidential Run Goes Rampant As She Stumps For Sanders
KEY POINTS
Rumors have begun of an Alexandria Ocasio-Cortez presidential run
AOC has been instrumental in revitalizing Sanders' campaign
She is also at odds with many moderates within her own party
In a political climate in which it can be harder than ever to distinguish rumor from reality, one bit of buzz has endured: the impending presidential ambitions of New York Congresswoman Alexandria Ocasio-Cortez or AOC to her fiercest supporters and her detractors. Since her endorsement of progressive mainstay, Vermont Senator Bernie Sanders for the presidential nomination, a development that has revitalized his efforts in delegate-rich states, speculation has been rampant regarding an eventual Oval-Office bid of her own.
Although her ultra-progressive ideas have raised eyebrows on both sides of the aisle and stoked speculation of an identity crisis within the Democratic party, she has energized progressives' all age groups and has prompted many to consider her as its eventual standard-bearer.
"The future of the Democratic Party is not Pete Buttigieg. It's Alexandria Ocasio-Cortez," said California Young Democrats President Will Rodriguez-Kennedy to Politico. "She has gripped the attention of fellow millennials across the country. The Green New Deal has changed the conversation on environmental action in the Democratic Party." Rodriguez-Kennedy's organization has also endorsed Sanders for President.
As she continues to stump for Sanders, who remains competitive in the polls alongside frontrunner Joe Biden, many veteran political operatives see the appearances as laying the groundwork for a potential AOC 2024 or 2028 run. Attendance at Sanders rallies where AOC has stumped for him has had the largest crowds of any other presidential campaign rally. They have allowed Ocasio-Cortez to hone her message and develop her own voice on the campaign trail.
Since she has begun appearing with him on the campaign trail, Sanders has experienced a comeback, jumping ahead of progressive competitor Elizabeth Warren. "It's certainly helpful to him to have AOC's support," said Ray Buckley, chairman of the New Hampshire Democratic Party. "It reminded folks of his strength and support that he received in 2016."
It remains to be seen whether or not this energy will translate to an eventual run of her own.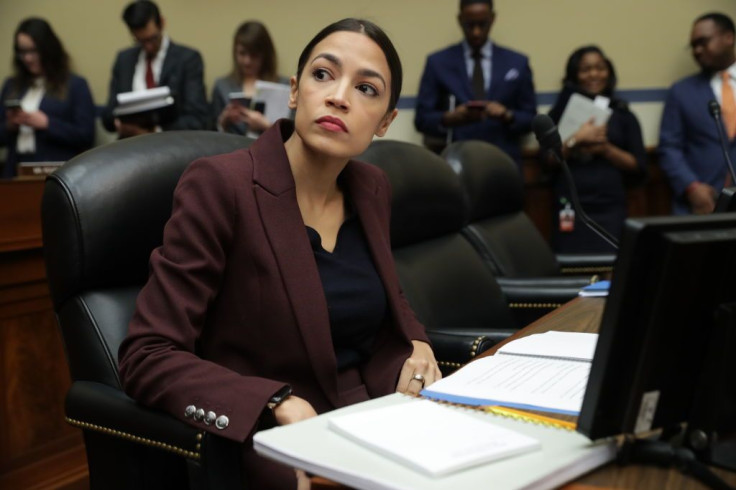 © Copyright IBTimes 2023. All rights reserved.