Speedo Drops Ryan Lochte: Endorsements At Risk After Olympic Swimmer's Robbery Lie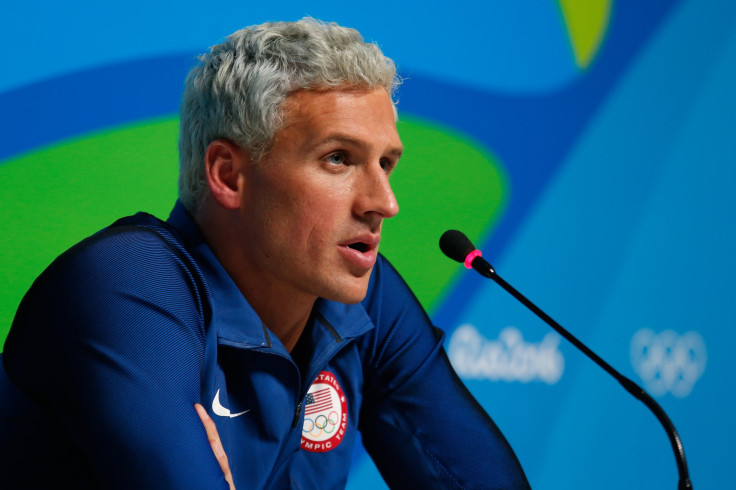 UPDATED: 1:14 p.m. EDT — The Ralph Lauren clothing line has officially pulled its sponsorship of U.S. Olympic swimmer Ryan Lochte, according to a new report. Earlier Monday it was announced Lochte lost his endorsement deal with swimwear company Speedo USA.
In the first hint that Lochte could lose his deal with Ralph Lauren, the swimmer's name and image was removed from the clothier's website page listing the people it endorses, Complex reported Sunday.
The corporate fallout centers on Lochte's lie about being robbed at gunpoint in Rio during the 2016 Summer Olympic Games. Lochte adjusted his version of the story multiple times before he finally admitted Sunday to PEOPLE magazine that he did, in fact, lie about the story. It was not immediately clear why he made the story up, but Lochte said he was drunk during a stop at a Rio gas station where he said the robbery took place.
Original story:
The endorsement fallout from Ryan Lochte's admitted lie about being robbed in Rio during the 2016 summer Olympics has officially begun. Speedo USA, the company that is all but synonymous with swimsuits, announced Monday is parting ways with Lochte after having the Olympic swimmer as one of its spokespersons for years, according to a new report.
Lochte still has multiple companies sponsoring him, but other companies could follow Speedo's lead after the swimmer admitted to People magazine this weekend that he actually fabricated his account of being robbed, in part because he was so intoxicated at the time.
The member of the U.S. men's swimming team has a reported net worth of about $6 million, with much of those earnings coming from endorsements and sponsorships, like Speedo's.
Other companies sponsoring Lochte include Gillette, Ralph Lauren, Gatorade, Marriott, Nissan, Mutual of Omaha, AT&T and mattress company Airweave.
Lochte has apologized to his swimming teammates after three of them were temporarily detained in Brazil when it became apparent the robbery story was a lie, PEOPLE reported.
"I feel like let down a lot of people," Lochte told PEOPLE Sunday. "I feel bad that I've let them down." Lochte then officially admitted her fabricated the robbery account, though it is still unclear why he felt compelled to lie about the fateful episode.
"I made that up," Lochte continued. "The part that I made up was saying that it was a robbery. I think the word 'robbery' shocked a lot of people, and the story went viral after that. A gun was pulled, and we had to give them cash. If I didn't say 'robbery,' none of this would have happened."
Brazilian officials reported Thursday that a closed circuit video footage from the gas station where Lochte said the robbery took place showed four U.S. Olympic swimmer, including Lochte, being approached by a security guard after one or more of them may have publicly urinated in an alleyway.
The video failed to show a robbery or one of the guards brandishing a firearm, which Lochte had previously said was pointed at his head before a robbery took place.
After severing its ties with Lochte, Speedo said it would donate $50,000 of Lochte's payment to a global charity for children. The terms of Lochte's contract with Speedo was not immediately available.
© Copyright IBTimes 2023. All rights reserved.