'Spirited': Ryan Reynolds Shares A Video Of His 'iPhoto Album' Featuring Will Ferrell [Watch]
Ryan Reynolds took to Instagram over the weekend to share a video featuring behind the scenes, a screenshot of his conversation with a co-star, snaps of co-stars, and more from his upcoming Christmas-themed movie, "Spirited."
In the one-minute video shared by the 45-year-old actor, fans can see the first glance of the actor's Apple device. On the wallpaper, there is a photo of his "Spirited" co-star Will Ferrell and on the left of the screen, there is a sticky note that reads everything Reynolds plans to do in 2022.
The list includes ice skating, selling Apple shares, getting the real address of his co-star, figuring out how to get Apple TV+, and more.
The actor opens the iPhotos folder that shows all the snaps from July to December 2021 and then clicks on a slideshow to play a video. The slideshow shows photos of Ferrell, Octavia Spencer and himself.
He also shared a screenshot of the text conversation between him and Ferrell that shows how the legendary comedian is asking for $1.28 for coffee and $2.75 for the TikTok appearance.
"iPhoto Album," the actor captioned the video.
Celebs took to the comments section to share their reaction.
Choreographer Chloe Arnold commented, "I just got all the holiday spirit! Merry Christmas, Ryan!! We love you! This experience was beyond magical! Memories for a lifetime!!"
Actor Scott Myrick also commented, "Has anyone ever told you you're pretty clever? merry christmas!"
Besides celebs, one of the fans noted, "Ryan, it's not called iPhoto anymore."
Reynolds announced in October that he wrapped up filming "Spirited," before revealing that he is taking a break from acting. At that time, he also praised his fellow actors and noted how the movie involves a lot of singing and dancing.
"These days, kindness matters as much as talent," he concluded. "I've been lucky to work with folks who are flush with both."
"Spirited," which is an adaptation of Charles Dickens' classic novel "A Christmas Carol," is helmed by Sean Anders and John Morris. The production of the movie began in Boston in July. The movie is expected to release in December 2022.
Reynolds will be next seen in a sci-fi movie, "The Adam Project," which is helmed by director Shawn Levy and penned by writers Jonathan Tropper, T.S. Nowlin, Jennifer Flackett and Mark Levin.
The actor will also feature in movies like "Everyday Parenting Tips," "Deadpool 3," "Dragon's Lair" and "Clue."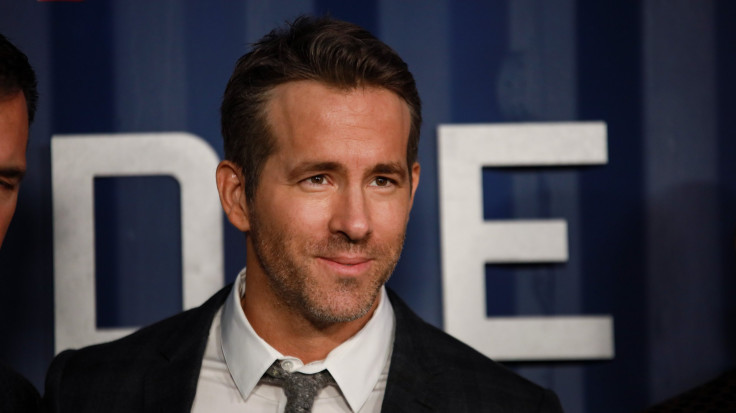 © Copyright IBTimes 2023. All rights reserved.