'Splinter Cell' Rumors: Sam Fisher Crossover Teased For 'Ghost Recon Wildlands'
The popular "Splinter Cell" series of stealth action games has been dormant since 2013's "Splinter Cell Blacklist," but publisher Ubisoft is throwing fans a bone in another one of its smash hit games.
On Friday, the official Twitter account for "Ghost Recon Wildlands" posted a short teaser indicating that "Splinter Cell" protagonist Sam Fisher would show up in an in-game event soon, with more information promised on April 9.
In the video, which clocks in a less than a minute, we hear Sam Fisher talking to his handler about going to Bolivia to take care of some business with the help of the Ghosts. Bolivia is the setting of "Ghost Recon Wildlands" and the Ghosts are the special forces crew at the center of it all.
At the end of the video, viewers get a glimpse of Fisher wearing his iconic green night-vision goggles. Interestingly, Michael Ironside returned as the voice of Fisher for this teaser trailer; Eric Johnson replaced Ironside in "Splinter Cell Blacklist."
"Ghost Recon Wildlands" players were just promised another full year of free updates to the game, presumably including whatever this "Splinter Cell" crossover ends up being. Since "Splinter Cell" and "Ghost Recon" both exist within the Tom Clancy video game universe, the crossover makes a ton of sense.
It is certainly less outlandish than the recent in-game event that let players tangle with the Predator.
Ubisoft has paid lip service to the idea that "Splinter Cell" would eventually come back in the five years since "Blacklist" was released, with CEO Yves Guillemot promising the company had not forgotten about Sam Fisher last June. What is sure to be a goofy crossover in a different game is not a surefire confirmation that a full-on new "Splinter Cell" game is coming soon, but it could just as easily be a tease for something bigger, all the same.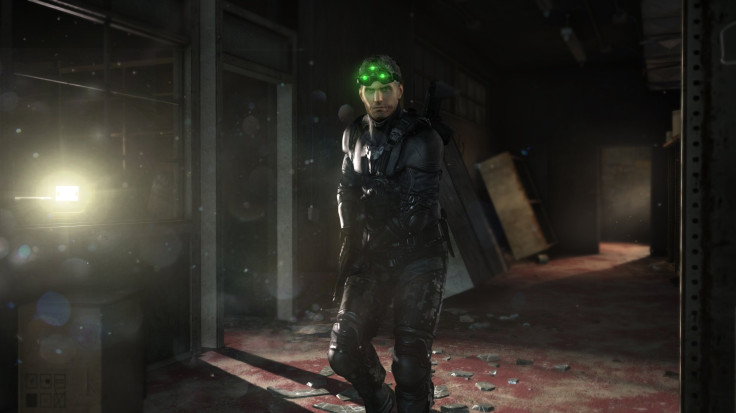 © Copyright IBTimes 2023. All rights reserved.
FOLLOW MORE IBT NEWS ON THE BELOW CHANNELS