Spotify IPO Date: Company To Go Public Via Direct Listing Later This Year, Report Says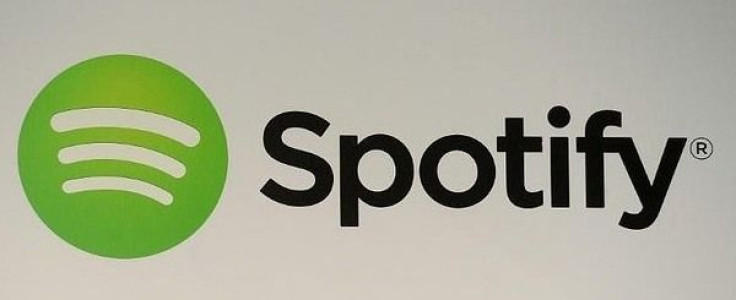 Spotify will reportedly go public via a direct listing later this year or early next year, Reuters reports.
When the Spotify IPO happens, it'll be a major maneuver for one of the largest music streaming services on the market and a significant sign of validation for the streaming music industry. Spotify remains one of the leaders in the streaming music market, with an estimated 50 million subscribers and $13 billion valuation.
Read: Spotify May Go Public Via Direct Listing
A direct public offering is different from a traditional initial public offering in several areas. With a direct listing, a company puts shares for its company into an open exchange where individual buyers can purchase or sell shares. The tool is traditionally used by smaller to midsized companies and organizations.
Prices for shares are set organically based on supply and demand through individual shareholder purchases. However, the move has some risks for companies, as share prices on an open market can be subject to higher volatility.
By comparison, a traditional initial public offering — which is usually used by tech companies going public — requires a company to work alongside underwriters or investors and has a predetermined price.
For Spotify, the move has several advantages. With a direct listing, Spotify can avoid the underwriting fees from investment banks traditionally associated with a major initial public offering. As Reuters notes, going with a direct listing will also let Spotify staffers cash out their holdings without having to pay these fees.
Spotify's potential move also reflects a shifting attitude towards the initial public offering among tech companies. While the initial public offering has traditionally been a major event and payout for tech companies — Facebook and Google are among the companies who've done one — many companies are now taking an alternative approach similar to Spotify, as they become increasingly conscious of downsides like increased investor pressure. For instance, Airbnb chief executive officer Brian Chesky said earlier this year that the vacation rental company is in no rush to go public.
As for Spotify, the company also doesn't necessarily need the massive influx of cash that would come from an initial public offering. Nimay Mehta, a partner at Spotify investor Lead Edge Capital, told Mic that Spotify's ample cash reserves gives the streaming music company some flexibility in where they want to take the company.
Read: Snapchat IPO Filed: 5 Interesting Facts About The Largest IPO Since Alibaba
"IPOs are two things, right? They're financing events ... and then they're a path to liquidity," Mehta told Mic. Liquidity is investor-speak for easily accessible cash. "So Spotify is foregoing the offering part ... I don't think it's management's reflection of how they feel about an IPO; it's that they don't need the money."
© Copyright IBTimes 2023. All rights reserved.