Spring-Cleaning For Your Finances: 5 Tasks To Do Now You've Filed Your Tax Return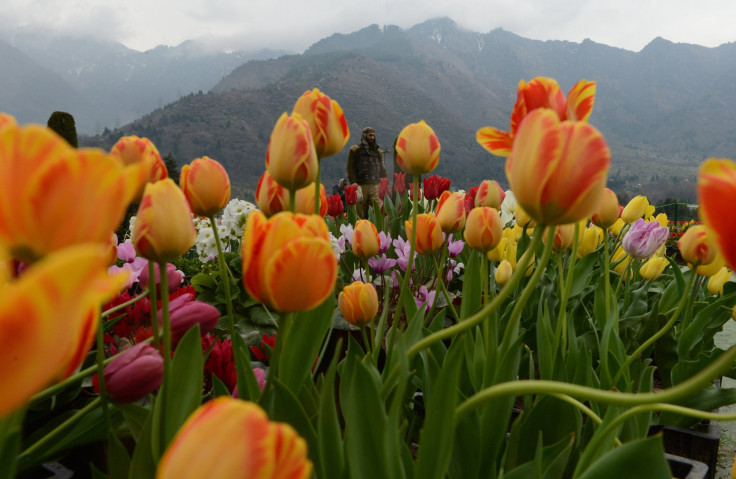 Spring has sprung, and tax season is almost behind us. But before you rush outside to enjoy the warmer weather, consider adding a bit of financial spring-cleaning to your to-do list.
Once you've filed your tax return, it's tempting to shove all those financial documents into a drawer and forget about them until next March. One upside of doing taxes is that it has a way of unearthing other financial tasks that need to be completed, so if you can keep the momentum going after Tax Day, it's worth addressing those lingering tasks that won't do themselves.
The biggest hurdle for most financial chores is the amount of time it takes to complete them. The average person spends nearly 2 hours a day watching television but only 6 minutes on household management activities like organizing and filling out paperwork, according to the American Time Use Survey. Setting aside a few hours to roll over an old 401(k), for example, could result in thousands of dollars in saved fees, based on estimates from the Labor Department.
Still, making progress on tedious financial tasks requires more incentive than saving money. Kacy Paide, a professional organizer and founder of The Inspired Office, recommends asking yourself what you've been putting off, like starting a blog or taking a vacation, until you finish organizing your financial life. "Having that very personal goal in mind is what keeps you motivated, instead of getting distracted and running out of the room," she said.
When you're ready to tackle your to-do list, these 5 common financial chores are a good place to start. Get them done now so they're not nagging at you all summer!
1. Shred or scan financial documents. Financial documents have a few things in common, including an abundance of pages and plenty of confusing industry jargon. Determining what you need to hang onto and what you can toss is daunting.
Paide says it helps to start by grouping like with like: Receipts in one pile, bank statements in another, and so on. Then, call your accountant to find out exactly what you need to keep. "Nine times out of 10, the accountant says shred it all," she said.
If shredding makes you nervous, the next best thing is to scan the documents and save a digital copy. "Buying a portable scanner will reduce a ton of paperwork in your household," said Mary Beth Storjohann, a certified financial planner and author of Work Your Wealth: 9 Steps to Making Smarter Choices With Your Money. "Your trust and wills should all get scanned and go into a folder as well," she added.
2. Update your tax withholding. If you received a surprise tax bill this year, chances are your employer isn't withholding the right amount of taxes from your paycheck. It could be a mistake on their part, or it could be a sign that you need to update your paperwork. Either way, it's worth a visit to the HR office.
"It's very easy to request your W-4 from your employer and make a quick update. It takes two seconds," said Storjohann. She advises paying close attention to the deductions worksheet, as well as whether your marital status has changed.
Even if you got a refund, it's worth taking a look at your W-4 forms. "Realistically, you're giving an interest-free loan to the government, so you'd rather have that money in your pocket," Storjohann added. Updating the number of deductions you're claiming can help make sure you aren't underpaying, or overpaying, your taxes throughout the year.
3. Earn more interest on your savings. Taking a hard look at the interest you're earning on your savings account is another easy post-tax time chore. If your savings account is currently attached to your checking account at a big bank, you're probably not earning much in interest. That saves you money in taxes, but not in a good way.
"If your money is sitting in cash, you want to maximize the return," said Storjohann. "It's an easy 5- or 10-minute fix to maybe save you another $100 or $200." Doing a quick Google search can help you identify which banks are paying the highest interest rates at the moment.
Online banks like EverBank, Synchrony and Ally currently offer savings accounts with interest rates around 1 percent. It's not much, but it's better than the nonexistent return paid by many other banks. Linking your checking account to an online savings account is easy to do, so you'll still have easy access to your money.
4. Roll over an old 401(k) to an IRA. Over the course of your career, you may end up with multiple 401(k) accounts in different places, and that can make it difficult to keep track of your assets. Although it takes a few hours to complete, rolling over old retirement accounts actually saves you time and money in the long run. "By consolidating, you're very likely reducing the fees that you have within the funds, and you're going to be able to see everything in one place as opposed to having multiple accounts," said Storjohann.
"Get the new IRA open first so you have the account number and the mailing address. Then, call your 401(k) company, the old one, and ask them for the rollover paperwork," she added. If it's a direct rollover, there's no need to withhold taxes. "Plug in the account number and the address, sign it, and you're good to go."
The trick to successfully completing an account transfer, according to Paide, is to treat it as a project, rather than a single task. It's really a series of steps that need to be completed at various times and places. Making phone calls could probably be done at work, while gathering your materials may need to be done at home. At each stage, Paide recommends asking yourself what the next action step is, and then adding it to your checklist.
5. Create a filing system that works. Staying on top of bills and financial mail is easier when you have a system in place. According to Paide, there's no right or wrong way to do it, but it's important to give yourself time to fall into a natural system that is easy to maintain moving forward.
"Oftentimes people have been putting it off for many, many years," said Paide. "Typically they're buried in paper and there's a lot of guilt around that for a lot of reasons."
An easy jumping-off point, Paide said, is to create a "Found Money" folder. As you sort through piles of paperwork, keep an eye out for unused gift cards or checks that were never cashed. You might even come across old accounts you forgot you had, or unused gym memberships. "That's a fun folder to have even if it's empty when you create it," said Paide. You never know what you might find. And when you eliminate an avoidable expense, or find extra cash, that money can be used to increase your retirement plan contributions.
Ultimately, financial spring-cleaning is about making life easier, not harder. The sooner you get started, the sooner you can cross the tasks off your checklist. "The only reason we do anything is to feel better," Paide said. "Know what you need to do to sleep well at night."
© Copyright IBTimes 2023. All rights reserved.