Sprint, T-Mobile Merger Could Be Finalized Next Week, Dish Added To Deal
The much-awaited nod of the Department of Justice (DOJ) to the Sprint T-Mobile merger may come within a week, according to reports.
However, the final nod will depend on the willingness of the Deutsche Telekom, the parent of T- Mobile in accommodating Dish Network which the DOJ wants to induct as the new U.S. wireless competitor.
This will require T Mobile and partner to divest some crucial assets and offer a spectrum-hosting deal.
After the merger, T-Mobile will lead the combined T-Mobile/Sprint entity. That makes T-Mobile's talks with both Dish and the DOJ significant in clearing the sticking points before the deal is clinched in a week's time, according to reliable sources.
DOJ suggestions and T-Mobile's stand
However, many hurdles still exist. The DOJ wants Deutsche Telekom to give Dish a liberal deal to ensure the longevity of satellite TV provider to emerge as a viable fourth player in the wireless industry to compete with AT&T, Verizon, and T-Mobile/Sprint.
The DOJ wants T-Mobile to allow Dish to have unlimited access to the merged company's network. But T-Mobile is resisting and will cede only 12.5 percent of the network's capacity.
A CNBC report said Dish may get access to the combined T-Mobile/Sprint network for at least seven years.
After that, Dish has to fend on its own and move its wireless airwaves to a network that it will build for itself. Since Dish has no 5G network yet it will have to build a new one in the coming years and that will cost billions of dollars.
While Dish says it wants a partner to build the network, T-Mobile's condition is that it will not agree to any strategic partner taking more than 5 percent stake in Dish.
That condition would hinder Dish's ability to get a partner with a deep pocket like Google or Amazon for harnessing the capital to build the 5G network fast.
However, Dish and T-Mobile have agreed on a revenue-sharing agreement, according to CNBC. The DOJ mandated deal will also require the combined Sprint/T-Mobile to divest prepaid wireless carrier Boost Mobile in favor of Dish.
Regulatory concerns on a deal with Dish
According to a Fox Business report, Charlie Ergen, the chief of Dish Network Corp is a hardball negotiator and an avid deal maker. Making a deal with him over many sticking points as in this merger deal will be time-consuming.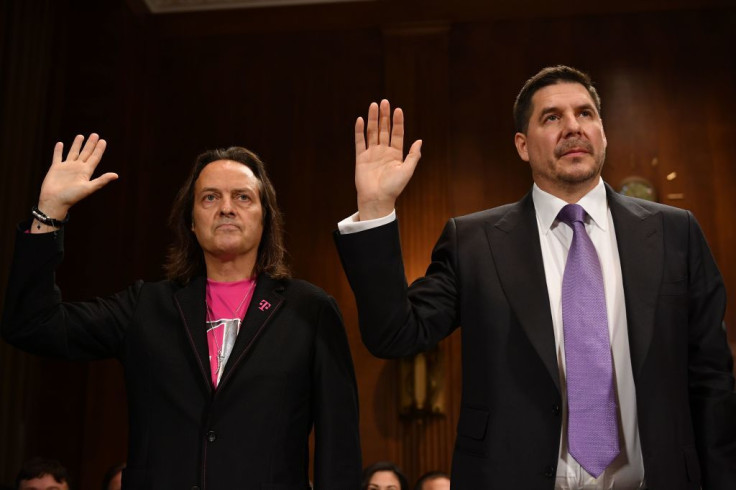 The report also said the DOJ has some skepticism about Dish chief Ergen whether he will stick to the promise to build his own wireless network, as he has a history of hoarding spectrum without spending on the infrastructure.
The Federal Communications Commission (FCC) is also not pleased with Ergen for sitting on billions of dollars in wireless spectrum licenses that Dish bought for transforming Dish from a satellite carrier to a 5G wireless broadband player.
The closure of the deal depends on DOJ approval plus the endorsement by California Public Utilities Commission. Thereafter there is the hitch of a lawsuit filed by 14 state attorneys general who wanted the Sprint/T-Mobile deal blocked for price rise and reduced competition. They need to be persuaded to withdraw the lawsuit.
© Copyright IBTimes 2023. All rights reserved.