'Spy X Family' Episode 6 Live Stream Details: How To Watch Online [Spoilers]
KEY POINTS
Anya is getting ready for her first day at school
"Spy X Family" Episode 6 is releasing Saturday
The episode will stream on Crunchyroll
Anya Forger manages to secure admission at the Eden Academy as Operation Strix moves forward in "Spy X Family" Episode 6.
The official website has released a series of spoiler stills from "Spy X Family" Episode 6, which is titled "Mission Buddy-Buddy." Anya is preparing for school and she can't wait to meet her classmates.
One of the stills shows Anya in her Eden Academy uniform. Another still introduces Sylvia Sherwood, who is Twilight's handler. In one of the photos, she appears angry at something. The handler is probably upset with Loid.
Anya appears joyful but she is also nervous about meeting new people in a strict atmosphere. Can she secure good grades and help Loid in completing his operation?
"The day that Eden College would announce the applicants that successfully got into the school had finally arrived, but Anya's number is not listed. The Forgers fall into the depths of despair but are greeted by Henderson," read the official synopsis of "Spy X Family" Episode 5, according to Crunchyroll.
"He praises them for their interview and tells them that Anya is at the top of the waiting list. Three days later, they find out that Anya got into the school! Franky comes over to celebrate with the Forgers and they all agree to reward Anya for working so hard. What Anya asks for...," it continued.
The cast of the anime includes Atsumi Tanezaki as Anya Forger, Takuya Eguchi as Loid Forger, Saori Hayami as Yor Forger, Hiroyuki Yoshino as Franky Franklin, Kazuhiro Yamaji as Henry Henderson, Yuko Kaida as Sylvia Sherwood, Kensho Ono as Yuri Briar, Umeka Shouji as Camilla, Manaka Iwami as Millie, Mirei Kumagai as Sharon, Shohei Kajikawa as Dominic and Junichi Suwabe as the shop manager of Garden.
The opening theme of the anime, titled "Mixed Nuts," is performed by Official HiGE DANdism. The closing theme, "Kigeki," is by Gen Hoshino.
"Spy X Family" Episode 6 will release Saturday at 11.30 a.m. ET. Fans can watch the episode online on Crunchyroll. The episode will live stream in Japanese with English subtitles.
"Spy X Family" anime is based on Tatsuya Endo's original work, which was first serialized in Shonen Jump+ magazine by Shueisha.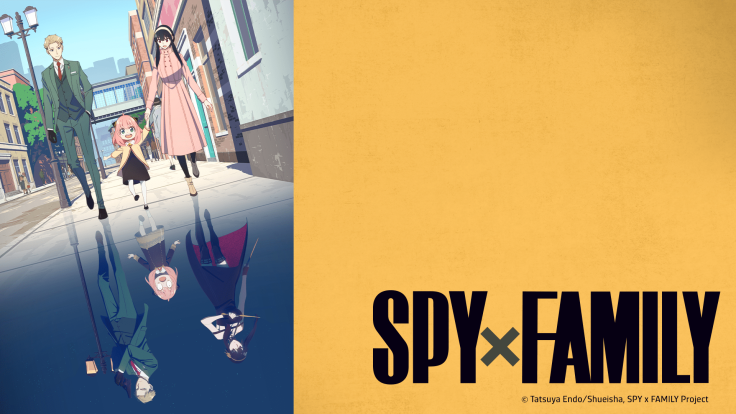 © Copyright IBTimes 2023. All rights reserved.