'Spy X Family' Episode 8 Promo, Spoilers: Hello, Brother!
KEY POINTS
"Spy X Family" Episode 8 will release next Saturday
The episode will be out on Crunchyroll
The series is based on the original story by Tatsuya Endo
Yor Forger's younger brother is coming to see her in "Spy X Family" Episode 8. The new episode is titled "The Counter-Secret Police Cover Operation."
The official preview trailer of "Spy X Family" Episode 8 shares visuals of Yor meeting Yuri Briar. Yor looks surprised when Yuri lands up at her door.
Yuri works in the State Security Service, but he keeps his job a secret from Yor. He tells her he works as a regular civil servant at the ministry of foreign affairs.
It will be interesting to see Yuri meeting with Yor's fake family. He is likely to get shocked when he finds out Yor is married to Loid and they have a daughter named Anya Forger.
"Anya ends up with a Tonitrus Bolt after she hit Damian Desmond. Sadly, this causes her to stand out for the wrong reasons in class which depresses her, but she ends up friends with Becky, and school becomes a little more fun," read the official synopsis of "Spy X Family" Episode 7, as per Crunchyroll.
"She also tries to apologize to Damian for hitting him, but just can't seem to get the words out. For the sake of Operation Strix, Loid disguises himself as someone who works at the school and tries to help Anya reconcile from the shadows, but...," it continued.
The cast of the anime includes Atsumi Tanezaki as Anya Forger, Takuya Eguchi as Loid Forger, Saori Hayami as Yor Forger, Hiroyuki Yoshino as Franky Franklin, Kazuhiro Yamaji as Henry Henderson, Yuko Kaida as Sylvia Sherwood, Kensho Ono as Yuri Briar, Umeka Shouji as Camilla, Manaka Iwami as Millie, Mirei Kumagai as Sharon, Shohei Kajikawa as Dominic and Junichi Suwabe as the shop manager of Garden.
"Spy X Family" anime is based on Tatsuya Endo's original work, which was first serialized in Shonen Jump+ magazine by Shueisha. The opening theme of the anime, titled "Mixed Nuts," is performed by Official HiGE DANdism. The closing theme, "Kigeki," is by Gen Hoshino.
"Spy X Family" Episode 8 is slated to broadcast next Saturday at 11.30 a.m. ET. The episode will stream on Crunchyroll in Japanese with English subtitles.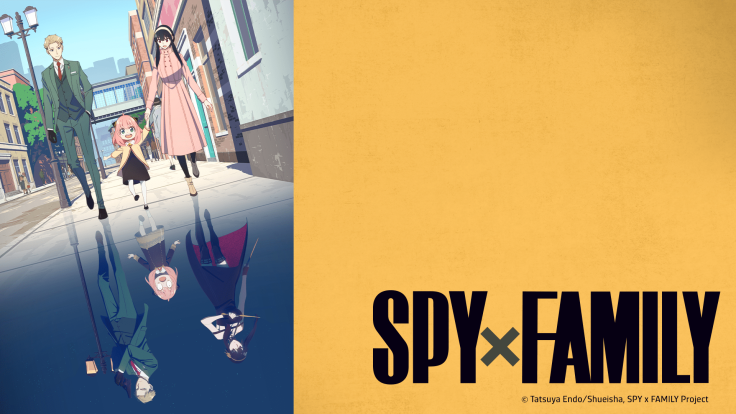 © Copyright IBTimes 2023. All rights reserved.