St. Patrick's Day Playlist 2017: 17 Irish-Themed Songs To Celebrate The Holiday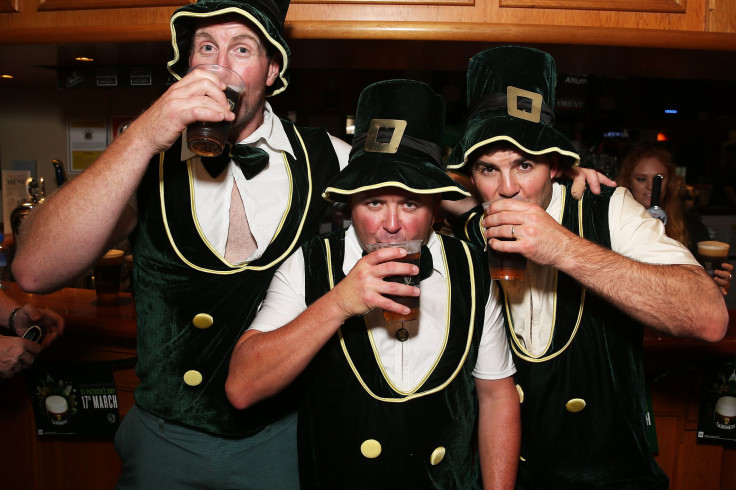 With just a few days until St. Patrick's Day, many people will be preparing to celebrate the holiday with friends and drinks. Whether you're staying home or visiting the bars, this St. Patrick's Day playlist is the perfect theme for your festivities. Featuring classic songs from U2 and the Dropkick Murphys to newer music from Macklemore and Ed Sheeran, check out these 17 Irish-themed tracks below:
1. House Of Pain - "Shamrocks And Shenanigans"
"I never been a front, I never a fraud / I gotta natural skill, for that I thank the Lord"
2. Róisín Murphy - "Overpowered"
"When I think that I'm over you / I'm overpowered"
3. U2 - "I Will Follow"
"If you walkaway, walkaway / I walkaway, walkaway… I will follow"
4. Thin Lizzy - "The Boys Are Back In Town"
"Guess who just got back today? / Them wild-eyed boys that had been away"
5. Two Door Cinema Club - "What You Know"
"And I can tell just what you want / You don't want to be alone"
6. Dropkick Murphys - "I'm Shipping Up To Boston"
"I'm shipping off...to find my wooden leg"
7. The Mighty Mighty Bosstones - "The Impression That I Get"
"Have you ever felt the odds stacked up so high, you need a strength most don't possess?"
8. The Cranberries - "Dream"
"I know I felt like this before / But now I'm feeling it even more"
9. Ed Sheeran - "Castle On The Hill"
"And I miss the way you make me feel, and it's real / We watched the sunset over the castle on the hill"
10. Van Morrison - "Domino"
"I said, oh oh Domino / Roll me over, Romeo"
11. Rory Gallagher - "Walk On Hot Coals"
"Got my little girl beside me, No matter what else fails, yeah"
12. The Pogues - "Dirty Old Town"
"Saw a train set the night on fire / Smelled the spring on the smoky wind"
13. Damien Rice - "The Blower's Daughter"
"And so it is just like you said it would be / Life goes easy on me most of the time"
14. Dropkick Murphys - "Going Out In Style"
"So what if I threw a party and all my friends were there? / Acquaintances, relatives, the girls who never cared"
15. Macklemore - "Irish Celebration"
"We put our glass to the sky and lift up / And live tonight 'cause you can't take it with ya"
16. The Undertones - "Teenage Kicks"
"I wanna hold her, wanna hold her tight / Get teenage kicks right through the night"
17. The Dubliners - "In The Rare Old Times"
"Ring a ring a rosie, as the light declines / I remember Dublin city in the rare old times"
© Copyright IBTimes 2023. All rights reserved.