Best Cities To Celebrate St. Patrick's Day 2017: Top 10 Places For Events, Cost And Weather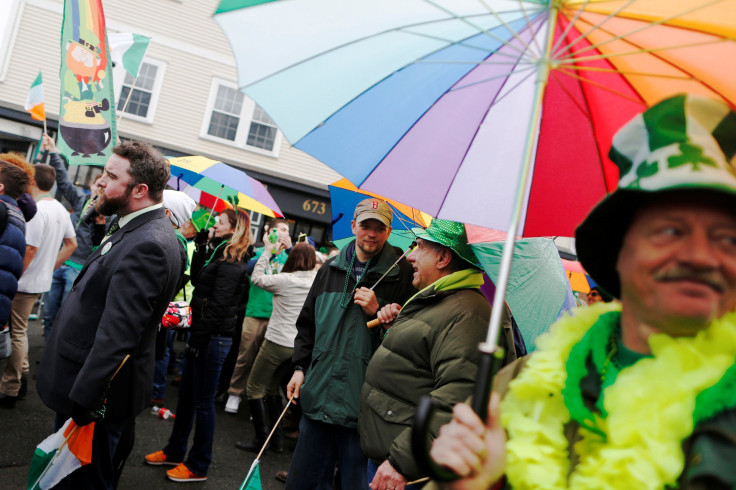 Short of flying directly to Dublin to celebrate St. Patrick's Day Friday, one looking to party could actually count the U.S. as the top option (the U.S. was the first country to actually throw a St. Patrick's Day parade).
WalletHub released a study Thursday looking at 200 of the biggest cities in the U.S. to see how people celebrated — and spent — for the holiday. There's no doubt the Irish holiday is popular in the U.S., and WalletHub determined people were likely to spend $5.3 billion on St. Patrick's Day this year. The online digital credit and finance destination compared the cities and rated them based on 16 metrics — major factors that could determine the enjoyment of St. Patty's Day events — including proximity of Irish pubs and restaurants — even weather forecasts for the day.
Read: How To Watch Chicago's St. Patrick's Day Parade
​Where factors like traditional St. Patrick's Day events, costs, safety, accessibility and weather were concerned, the top 10 cities overall included:
Buffalo, New York
Madison, Wisconsin
Boston
Cedar Rapids, Iowa
Worcester, Massachusetts
Pittsburgh
Akron, Ohio
Tampa, Florida
Philadelphia
Cleveland
Among the cities surveyed, WalletHub found Albuquerque, New Mexico, ranked first with the lowest average beer prices. Cities with the most St. Patrick's Day parties and festivals per capita were Atlanta; Boston; Santa Clarita, California; Savannah, Georgia, and Chicago. As for the most Irish bars, pubs and restaurants per capita? St. Louis; Seattle; Tampa, Florida; Yonkers, New York, and Arlington, Virginia, all ranked as among the top contenders.
The study also revealed exactly how Americans planned on celebrating March 17, 2017, when it came to their wallets: 56.1 percent of Americans planned on finding a way to celebrate the holiday this year, and the average amount of green party-goers were expected to spend was $38.
© Copyright IBTimes 2023. All rights reserved.