'Stand Up To Trump' Petition Launched By GOP Candidate George Pataki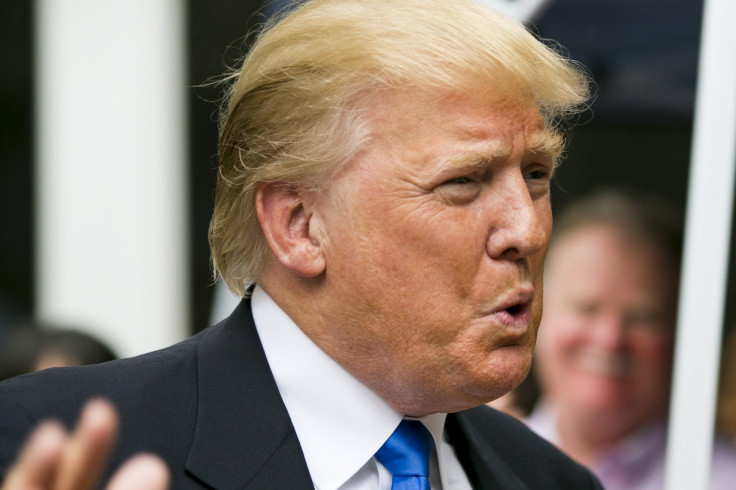 Republican U.S. presidential candidate George Pataki has joined the chorus calling for action against fellow candidate Donald Trump in the wake of his controversial comments about Mexican immigrants. Pataki posted on his website Friday a petition targeting the real-estate mogul -- titled "Stand Up to Trump" -- labeling the candidate's comments "unacceptable."
At Trump's announcement speech at the Trump Tower in New York last month, the businessman said: "When do we beat Mexico at the border? They're sending people that have lots of problems, and they're bringing those problems with us." He later added: "They're bringing drugs. They're bringing crime. They're rapists. And some, I assume, are good people." Former New York Gov. Pataki, a long-shot GOP candidate, criticized those remarks in the petition and requested that people join him in doing so.
"We are in 2015 and Donald Trump, a leading candidate for the GOP nomination for president, is calling Mexicans criminals, rapists and drug dealers. This is unacceptable," the petition reads.
Trump has been dropped by a number of former business partners, such as Macy's, NBC and Univision. TheWrap estimated his comments have cost him $50 million. Pataki's petition says that while he wants a secure border, he denounces the remarks made by Trump.
"I'm deeply committed to securing our border and stopping illegal immigration," the petition reads. "But I also understand that it's not 'some' Mexicans who are good people, it is the vast majority of Mexicans, who came here to work, succeed and live the American Dream. We need a leader in the White House that all Americans can respect, not just some."
Pataki previously spoke out against Trump and Republican candidates who did not reject his views.
In a message to other candidates, Pataki doubled down on that sentiment on his website. "They are scared Trump will spend his billions on negative television ads, I'm not. How will they stand up to ISIS or Putin if they are afraid to take on an American celebrity?"
Trump had responded to Pataki's original comments in a series of tweets:
Trump's outrageousness may be unhelpful to a Republican Party that is attempting to expand its base of support: A Facebook counter indicated that 4,900 people had liked Pataki's petition by about 1:30 p.m. EDT.
© Copyright IBTimes 2023. All rights reserved.