'Star Wars 7' Spoilers: Actor Oscar Isaac Reveals Character Details About Poe Dameron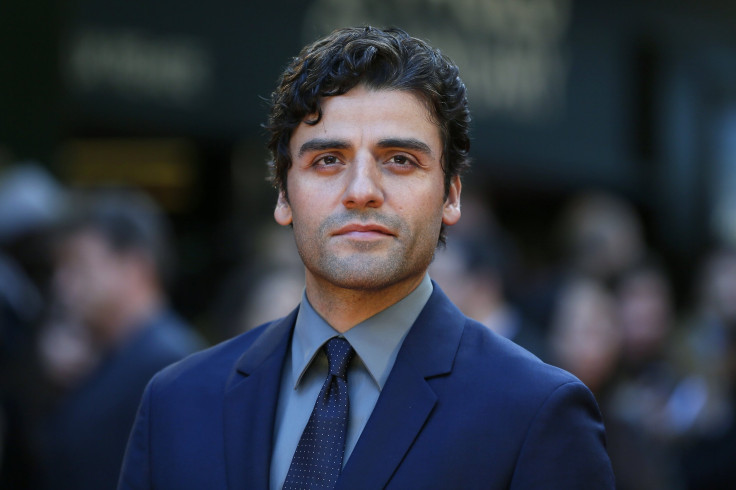 "Star Wars 7" actor Oscar Isaac is teasing few details about his pilot character, Poe Dameron. The pilot figure Isaac plays has made cameos in the "Star Wars: The Force Awakens" trailer and early promotional stills, and is positioned to be one of the lead characters in the new set of "Star Wars" movies. The actor hinted that Dameron comes from the first planet audiences saw play host to a rebel base in "Star Wars: A New Hope," Yavin 4.
According to the Associated Press, Isaac let the potential spoiler slip when he was noting a personal connection to his character. Oscar Isaac was born in Guatemala, the country where the closing moments of the first "Star Wars" movie was filmed.
"I think that Poe Dameron is from that planet ... and that's a beautiful coincidence," he said.
The lush green planet seen in the 1977 movie was actually the setting of Tikal, Guatemala. Tikal is home to several Mayan ruins, some even pictured in the film. It's at this base that Luke Skywalker (Mark Hamill) jumps into his first X-Wing fighter to take down Darth Vader's colossus, the Death Star. Han Solo (Harrison Ford) returns to help Luke finish the mission in what would then be known as the Battle of Yavin in the "Star Wars" universe.
The cast has been mostly tight-lipped regarding details about their characters, as is the on-going battle of secrecy on a J.J. Abrams movie. Poe Dameron's name was revealed in December after the first teaser made its way online. His uniform is much like what audiences have seen before on rebel forces and Luke Skywalker.
Rumor has it that the rebel pilot may be the son of Han Solo, which would explain the top-notch piloting skills. Alas, they are only rumors at the moment, but ones that may point to more screen time for Dameron in "Star Wars 8" since Han Solo actor Harrison Ford is recuperation from a real life plane accident just a few months ago.
"Star Wars: The Force Awakens" opens in theaters Dec. 18.
© Copyright IBTimes 2023. All rights reserved.