'Star Wars' Character Photos Reveal 'Game Of Thrones' And 'Girls' Actors In Villain Roles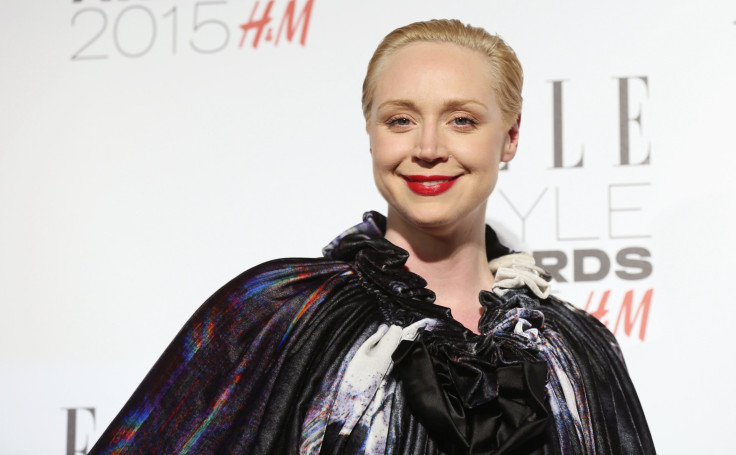 "Star Wars: The Force Awakens" has suffered more than a few leaks during its production. The latest confirms a rumor that's been circulating for months, that "Game of Thrones" star Gwendoline Christie will play the armor-clad Storm Trooper seen in the latest teaser trailer.
It was previously reported that Christie was on the cast list to play a villain that looks like a specialized version of a storm trooper. Although the rumors were unconfirmed, they came from a pretty reliable source of leaks that's just become a bit more reliable. IGN reports that an image of the masked character known as Captain Phasma leaked from a Vanity Fair cover shoot. A caption that accompanied the photo confirmed Christie as the woman behind the all chrome armor.
Fans of HBO's "Game of Thrones" will know Christie as the noble Brienne of Tarth, but they'll have to get used to her as one of the movie's principal villains. Vanity Fair, which posted the photo and confirmation after it leaked online, revealed that she is a member of the new trilogy's version of the evil Empire, called the First Order.
The outlet wasn't done dropping new information on "Star Wars: The Force Awakens" with the reveal of Captain Phasma. As early as the 88-second teaser trailer, obsessed fans have been wondering who will play the titular villain, Kylo Ren. As it turns out, "Girls" star Adam Driver has been filming the role in horrible secrecy this whole time. The character has typically worn a mask in all promotional images thus far, but the outlet shared the first photo of Driver commanding snow troopers.
Both Driver and Christie will join "Star Wars" newcomers Lupita Nyong'o, Oscar Isaac and John Boyega in J.J. Abrams upcoming film. Meanwhile, the only hint we've seen of the film franchise's veteran actors came with the release of a new teaser at the Star Wars Celebration. In the video, below, Han Solo (Harrison Ford) and Chewbacca (Peter Mayhew) reprise their roles for the first time.
Check out the photos of Christie and Driver and comment your thoughts below. You can also tweet your opinions to @TylerMcCarthy.
© Copyright IBTimes 2023. All rights reserved.