'Star Wars 7' Trailer: 'The Force Awakens' 88-Second Teaser Confirmed By Director JJ Abrams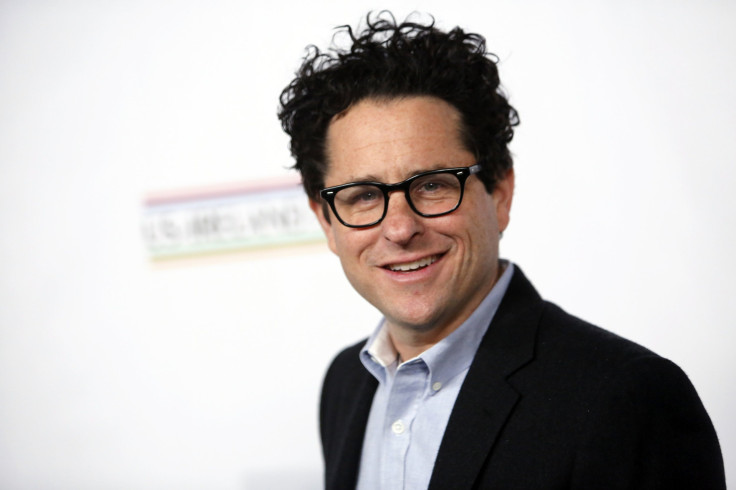 "Star Wars: The Force Awakens" director J.J. Abrams has confirmed the accidentally released news that the first trailer for the seventh installment in the franchise will debut at select Regal Cinemas during Thanksgiving Weekend. The news broke Monday after Regal Entertainment posted a list of theaters across various cities and a note saying that the first trailer for "Star Wars 7" would premiere before every movie from Nov. 28 – 30. However, the notice was playfully taken down soon after.
Now, Abrams has taken to his @Bad_Robot Twitter account to not only confirm the news, but add some new information. The former "Star Trek" director posted a note saying: "A tiny peek at what we're working on – this Friday in select theaters. Hope you enjoy and have a most excellent Thanksgiving!"
With the news confirmed, Regal reposted the theater listings the same way they appeared during Monday's flub announcement. However, at the bottom of his note, Abrams teased fans with the trailer's run time by writing "88 seconds" in the bottom left corner of the note.
"This Friday, the world premiere of the 88-second teaser of 'Star Wars Episode VII' will be revealed at select North American theatres," Regal's website now reads. "Be one of the first to experience the 88-second teaser of 'Star Wars: The Force Awakens' at the following Regal locations. The teaser will debut before all movies starting November 28 - November 30."
Fans who attend any movie at any of the following theaters in North America will get a first look at "Star Wars: The Force Awakens" this weekend:
Phoenix, Arizona–Harkins, Tempe Marketplace
Los Angeles, California–AMC, Century City
Los Angeles, California–El Capitan
Irvine, California–Regal, Spectrum Irvine 21
San Francisco, California–AMC, Metreon 16
San Jose, California–Cinemark, Oakridge 20
San Diego, California–Regal, Mira Mesa 18
Toronto, Canada–CPX, Younge & Dundas
Vancouver, Canada–CPX, Riverport
Denver, Colorado–AMC, Westminster 24
Washington, D.C.–AMC, Tyson's Corner 16
Miami, Florida–Carmike–Parisan 20
Atlanta, Georgia–Regal, Atlantic Station
Chicago, Illinois–Regal, City North
Boston, Massachusetts–AMC, Boston Commons 19
Detroit, Michigan–Cinemark, Showcase 20
Minneapolis, Minnesota–AMC, Southdale
Kansas City, Missouri–AMC, Studio 30
New York, New York–AMC, Lincoln Square 13
New York, New York–Regal, Union Square 14
Cleveland, Ohio–Cinemark 24
Philadelphia, Pennsylvania–Regal, Warrington 22
Nashville, Tennessee–Carmike,Thoroughbred 20
Knoxville, Tennessee–Regal, Pinnacle
Dallas, Texas–Cinemark, Plano 20
Houston, Texas–Regal, Marq*E Stadium 23
Austin, Texas–Alamo's Lamar
Salt Lake City, Utah–Cinemark 24 WJ
Seattle, Washington–Regal, Thornton Place 14
Milwaulkee, Wisconsin–Marcus, Brookfield 16
There's no word yet on when the trailer will debut online for the public, legally that is. As Vulture notes, the trailer will most likely leak its way online after this weekend's premiere.
© Copyright IBTimes 2022. All rights reserved.
FOLLOW MORE IBT NEWS ON THE BELOW CHANNELS