'Star Wars' Condoms: May The Force Be With You [PHOTOS]
We've heard of the Louis Vuitton condoms, but now the new Star Wars condoms may be put to good use by a different audience looking to protect their light sabers or keep the wrappers as collectors' items.
Italian graphic designer Benedetto Papi has come up with a series of conceptual condoms bearing the images of characters from the popular Star Wars movies. Some of the characters featured on the wrappers are Darth Vader, a Stormtrooper, C-3P0 and Yoda.
Whether these condoms will ever be real is another question, but the concepts sure look cool. The catch phrases on the wrappers are even more awesome.
For Yoda's wrapper, he instructs you to Do or do not. There is no try. And from Darth Vader himself, May the force be with you.
What do you think of the new Star Wars condom concept? Leave us a note in the comments box below.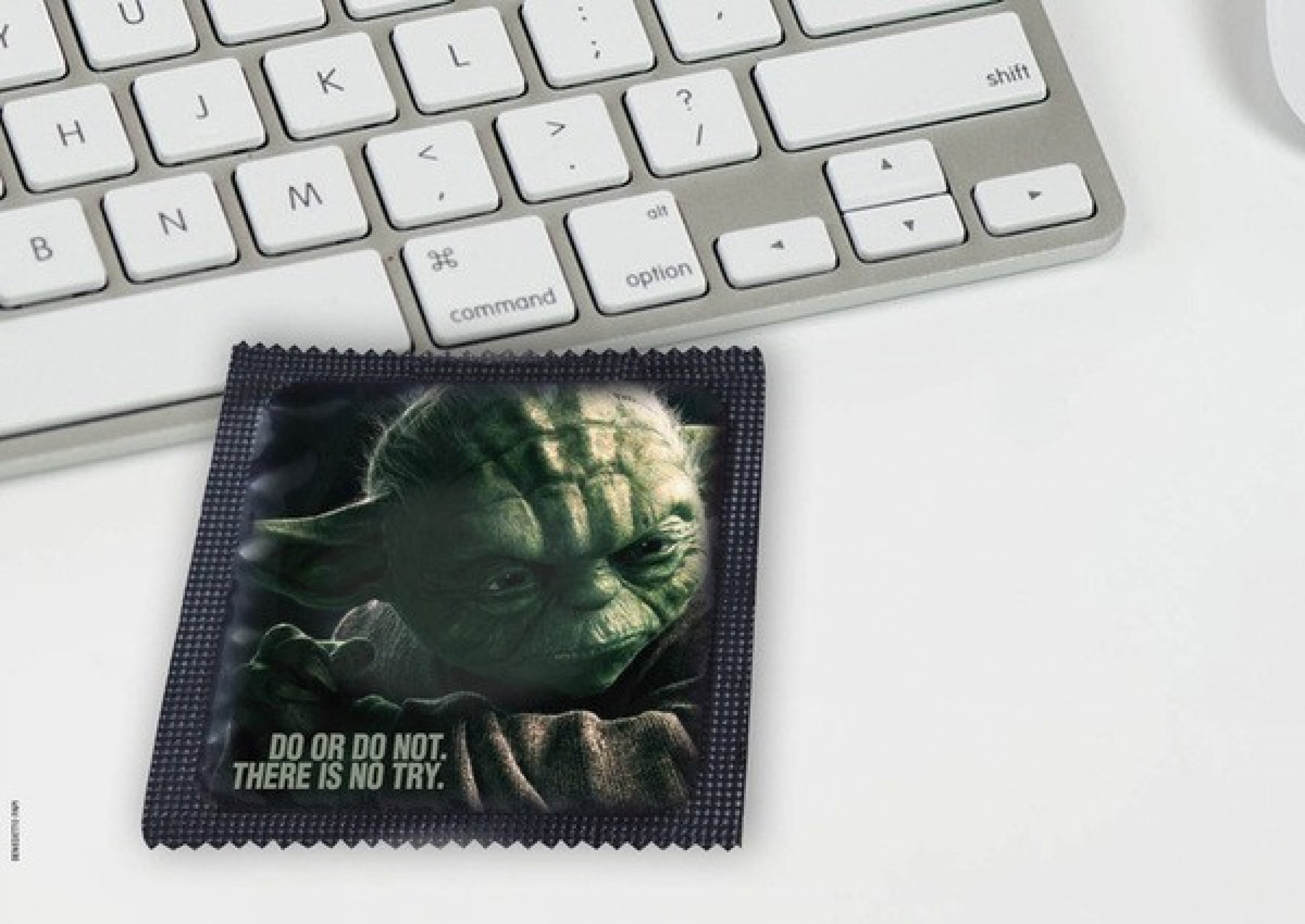 FOLLOW MORE IBT NEWS ON THE BELOW CHANNELS