'Star Wars: Episode 9' Spoilers: Changing Rule With Non-Jedi Force Ghost
The concept of a Force Ghost has been around for a long time, but "Star Wars: Episode 9" is going to change an important rule. So far, only Jedi characters have come back from the beyond in the movies, but this time around a non-Jedi character will return.
The following article contains "Star Wars: Episode 9" spoilers.
Force Ghosts have always been a part of "Star Wars" as guides who help the next generation in the fight against evil. That tradition will continue in the next movie, but it will be Han Solo (Harrison Ford) returning, instead of a Jedi. According to JediPaxis, the dead smuggler will return to help his son Kylo Ren (Ada Driver).
The Han Solo scene comes at a crucial moment for his son. Kylo Ren will be involved in a lightsaber duel with Rey (Daisy Ridley). During the fight, the Supreme Leader's mom Leia (Carrie Fisher) dies, and the Jedi takes advantage of it to defeat her rival.
Both Rey and Kylo Ren will affected by the death of Leia in "Star Wars: Episode 9," but the Jedi will recover quickly from the shock. She stabs the Supreme Leader in the chest, but heals him later through the Force to show that she will not fall to the Dark side like him. The two characters will be involved in multiple action sequences in the movie that will emphasize their complicated relationship.
As Kylo Ren is left there, vulnerable after the fight, Han Solo visits him as a Force Ghost, which is described as a "vision," and tells him that it is never too late return to the light, which the character does. Making Star Wars previously confirmed the return of the dead character and his role in guiding his son. However, the report suggested that this was a dream sequence induced by Luke Skywalker (Mark Hamill), and the character is not returning as a Force Ghost.
It seems like Leia was supposed to return as a Force Ghost to help her son. But, director JJ Abrams may have used Han Solo instead because Fisher passed away before filming of "Star Wars: Episode 9" began.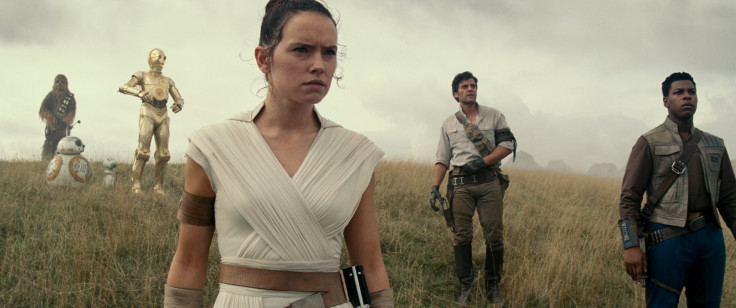 © Copyright IBTimes 2023. All rights reserved.
FOLLOW MORE IBT NEWS ON THE BELOW CHANNELS