'Star Wars: The Force Awakens' Celebrity Cameos You May Have Missed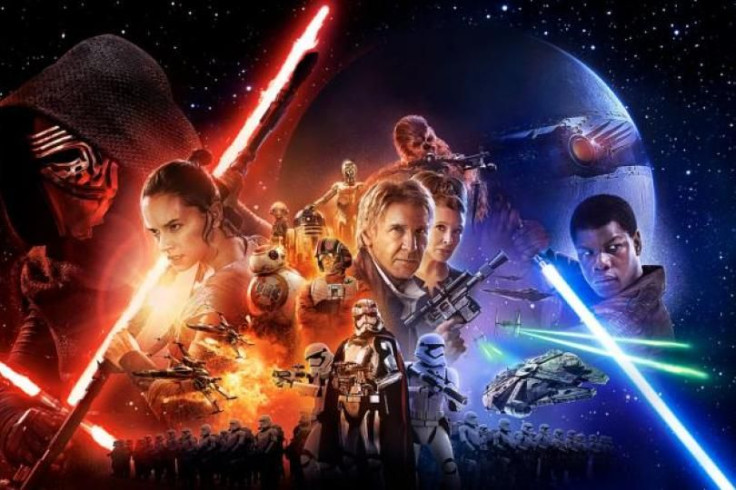 "Star Wars: The Force Awakens" was truly a star-studded film. Not only did the space saga, which takes place 30 years after "Return of the Jedi," introduce audiences to fresh, new talent (like Daisy Ridley, who plays Rey, and John Boyega, who portrays Finn), but "The Force Awakens" also featured a slew of red carpet celebs throughout the action-packed plot. Did you catch them?
Here are some celebrity cameos from "The Force Awakens" that you may have missed:
1. Daniel Craig
The "Spectre" star swapped out his Koch VP9 for an E-11 Blaster Rifle. That's right, Bond took on the role of a bad guy in "The Force Awakens." But not just any bad guy – a Stormtrooper, one who happened to be extremely vital to the plot of the series' newest installment.
The English actor's participation in the film was first teased by Simon Pegg, who plays junk dealer Unkar Plutt in the movie, in May. But soon after the loose-lipped actor divulged Craig's role in the anticipated flick, he began to retract his eye-widening comment.
Entertainment Weekly then went on to question Craig regarding the rumors, to which he replied: "Why would I ever bother doing something like that f---king hell! Pffft. 'Play an extra in another movie.'"
But it looks like Craig wanted to throw us off his trail, which he totally did ... that is, until audiences heard the sound of his British accent coming through a white helmet.
2. Bill Hader and Ben Schwartz
These two funny guys might not have been seen in the new "Star Wars" film but they definitely could be heard! According to the credits for "The Force Awakens," the "Saturday Night Live" alum and the "Parks and Recreation" star both held the position of voice consultants for BB-8, the adorable, spherical droid who won over the hearts of "Star Wars" fans.
The "Trainwreck" star talked to HitFix about his experience the "voice" of BB-8.
"J.J. [Abrams] f---king around with this sound effects app on his iPad that was attached to a talk box operated by me. It looked ridiculous but it made BB-8's voice. At first I tried doing a voice, but we all agreed it sounded too human," he revealed.
Schwarz took to Twitter to state that keeping his "Star Wars" gig to himself was "quite possibly the hardest and coolest secret" he's ever had to keep.
3. Nigel Godrich
The Radiohead/Atoms for Peace artist was also given a role in "The Force Awakens" as the character FN-9330. And according to English director Edgar Wright, he was the one who landed the musician the coveted part.
"Star Wars: The Force Awakens" is currently being aired in theaters.
© Copyright IBTimes 2023. All rights reserved.