'Star Wars: The Force Awakens' Poster Artist Says J.J. Abrams Directed Movie Is 'The Best'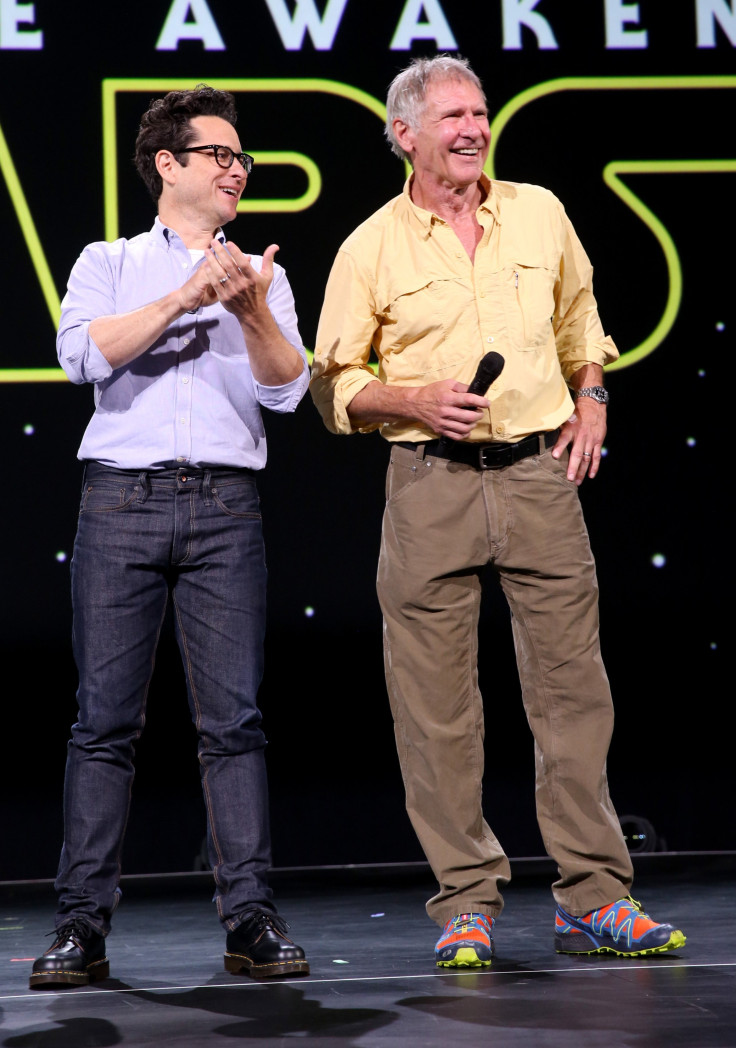 When the force awakens, it could be the strongest one yet. To date, we have seen six episodes of "Star Wars," and one person involved in the seventh film feels the best is yet to come when J.J. Abrams' "Star Wars: The Force" hits theaters later this year.
In a interview with Movie Weekly, poster artist Drew Struzan, who has designed the art for each "Star Wars" poster over the years, believes "Star Wars: The Force Awakens," is the best installment in the franchise yet. Struzan said Abrams showed him half the movie and he says the movie is going to be big.
"I got to read the script and subsequently I've seen half of it and I can tell you and the fans this, honest to god, it is far and away probably going to be THE BEST 'Star Wars' you've ever seen," Struzan dished.
Struzan added that it feels like no time has passed since he was last working on "Star Wars" in 2005 when Episode 3, "Revenge of the Sith," was released. "It doesn't feel like I ever left home for sure (laughs) I've lived with it for almost 40 years. It's just part of my life. It's surprising how short life can be," he said.
Last weekend at the Disney D23 Expo, Struzan revealed the first poster for the new film. However, the poster was only for promotional purposes at the event. According to The Verge, Struzan will release the offical movie poster later this year. Stars Daisy Ridley, Lupita Nyong'o, John Boyega and Harrison Ford are pictured on the poster, which can be seen below.
News of who would direct the final installment of the new "Star Wars" trilogy was also released at last weekend's expo. Rumors circulated that Abrams would come back for "Star Wars 9," but he confirmed that "Jurrassic World" director Colin Trevorrow would take it on. It was also previously announced that "Looper" director Rian Johnson would direct the eighth installment.
The upcoming movie will combine old favorite characters like Luke Skywalker (Mark Hamill), with brand new characters like Finn (John Boyega). The story will pick up 30 years after the events of "Return of the Jedi." It will also be the first "Star Wars" film not directed by George Lucas.
"Star Wars: The Force Awakens" hits theaters Dec. 18, 2015.
© Copyright IBTimes 2023. All rights reserved.