'Star Wars' Plot Rumors: Han Solo And Boba Fett Could Be The Subject Of Their Own Anthology Film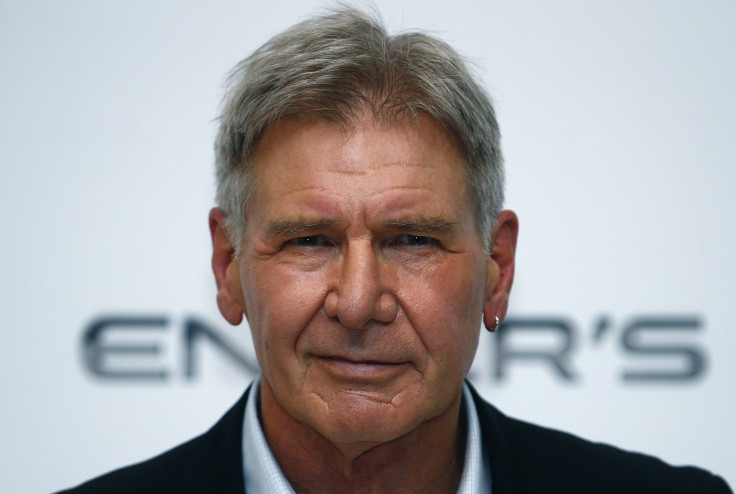 While fans are eagerly awaiting the December release of J.J. Abrams' "Star Wars: The Force Awakens," much of the franchise's intrigue is being saved for the trilogy of anthology films that will debut in between each of Abram's new installments. Now, rumors are indicating that people might be treated to an origin story of the feud between Boba Fett and Han Solo.
SchmoesKnow claims to have inside information about the upcoming project. As previously reported, "Star Wars: Rogue One" will be the first in the standalone anthology stories to show up after "The Force Awaknes" and feature a team of rebels stealing the original plans for the Death Star. After that, Disney and Lucasfilm will release the sequel to "The Force Awakens" and then, according to the latest rumor, the sequel to "Rogue One" in 2018. The film is rumored to feature a western-themed storyline involving Solo and Fett and could star prominent characters like Lando Calrissian.
While the reports are uncomfirmed, this isn't the first time we've heard talk that the "Star Wars: Anthology" films are going to explore the fan-favorite character of Boba Fett in the second installment. The Wrap reported the news in May, but Solo's name wasn't attached to the project at the time. If the rumors are true, we may very well see a casting call for a young version of Harrison Ford's iconic character.
Previous rumors indicated that "Avengers: Age of Ultron" leader Joss Whedon was in very early talks to direct a Boba Fett origin story. However, with the character's origins pretty much covered in "Star Wars: The Clone Wars," adding Solo to the mix would turn it into a better experience for fans. Now, it seems "Iron Man" director Jon Favreau and "X-Men: First Class" director Matthew Vaughn are the front-runners to get the coveted chair. The former of the two has previously expressed his interest in joining the "Star Wars" franchise in the past, according to CinemaBlend.
What do you think about a western-themed movie about a young Han Solo butting heads with a young Boba Fett? Comment below or tweet your thoughts to @TylerMcCarthy.
© Copyright IBTimes 2023. All rights reserved.