Starbucks To Make Its Web3 Debut Next Month With Rewards Program
KEY POINTS
Starbucks NFT collection will represent "customer loyalty"
The firm will reveal more details about its Web3 rewards program on Sept. 13
Starbucks confirmed plans of creating a "digital community" in May
Starbucks has embarked on a Web3 journey, and the coffeehouse chain will reveal more about this initiative at next month's Investor Day event alongside the launch of coffee-themed NFTs.
Starbucks did not reveal what the NFTs would look like or on what blockchain they are being created, according to TechCrunch. However, the company said the entire plan is multichain or chain-agnostic, seemingly implying that everything hasn't been finalized.
The firm confirmed that it will debut a Web3 rewards program, more about which will be revealed at the 2022 Investor Day in Seattle, which is scheduled for Sept. 13. Starbucks also did not address if it's possible that the NFTs are associated with the rewards.
Talking about the NFT collection, Starbucks said it will represent "customer loyalty," and to implement the plans in a streamlined manner, it has brought Adam Brotman, the architect of its "Mobile Order & Pay" system and the Starbucks app, on the project as well.
In this week's earnings call, Howard Schultz, founder and interim chief executive officer of Starbucks, said they have been working on a "very exciting new digital initiative that builds on our existing industry-leading digital platform in innovative new ways all centered around coffee and most importantly, loyalty, that we will reveal at Investor Day."
"We believe this new digital Web3-enabled initiative will allow us to build on the current Starbucks Rewards engagement model with its powerful spend to earn stars approach while also introducing new methods of emotionally engaging customers, expanding our digital third place community and offering a broader set of rewards, including one-of-a-kind experiences that you can't get anywhere else, integrating our digital Starbucks Rewards ecosystem with Starbucks-branded digital collectibles as both a reward and a community building element," Schultz said.
In its fiscal Q2 2022 earnings call released in May, Starbucks revealed that it would enter the Web3 space and release an NFT collection, adding that this decision suited its goals of building a "third place," or place away from home where people can enjoy their coffee.
"We are creating the digital third place. To achieve this, we will broaden our framework of what it means for people to be a member of the Starbucks community, adding new concepts such as ownership and community-based membership models that we see developing in the web3 space," Brady Brewer, chief marketing officer of Starbucks, told the investors at the time.
In a blog post dated May 3, Starbucks teased the creation of "a new, global digital community — a community defined by collaboration, experiences and shared ownership — all centered around coffee to start, and then perhaps expanded into the many of the areas Starbucks has played in over the years as a coffeehouse; art, music, books and beyond."
The NFT industry has attracted almost every major corporation in the past year, from Gucci, Nike, to Addidas and Coca-Cola. However, the industry has also had its share of concerns as recently, celebrities promoting NFT collections were caught under the crosshairs of investors who lost money in such collections due to them being rug pulled.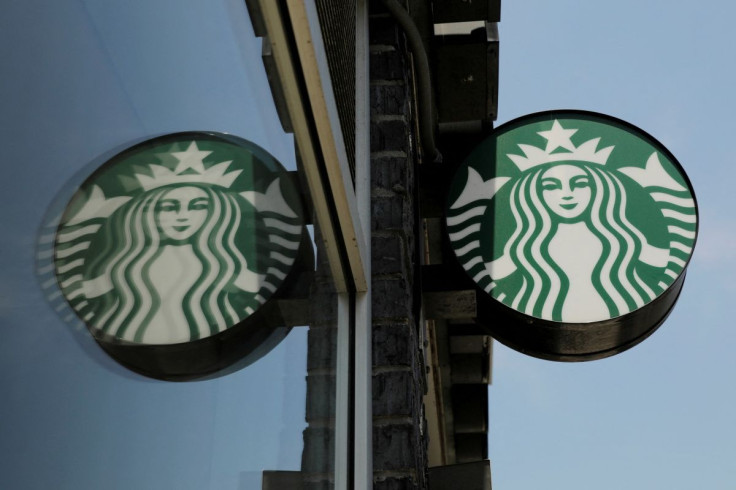 © Copyright IBTimes 2022. All rights reserved.
FOLLOW MORE IBT NEWS ON THE BELOW CHANNELS