Starbucks, Spotify Announce Partnership: Streaming Music Deal To Enhance Customer In-Store Experience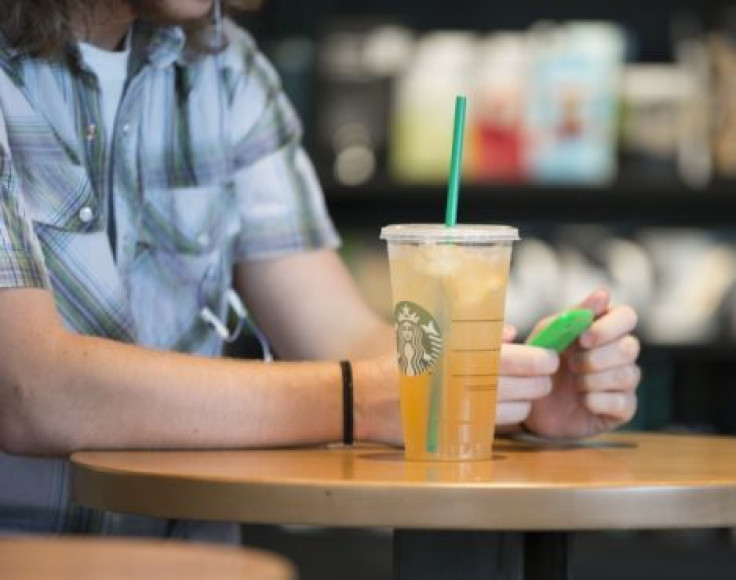 Spotify went corporate to add to its paying subscriber totals. Spotify and Starbucks announced Monday that each company had entered into a multiyear strategic partnership that will see the streaming music giant integrated into several segments of the Starbucks customer experience, including the playlists the stores use and the company's rewards systems.
"We are reinventing the way our millions of global customers discover music," Starbucks CEO Hoard Shultz said in a statement. "We are delighted and honored to bring Spotify directly to our customers."
But first, Spotify will get some new paying subscribers. All 150,000 of Starbucks U.S. employees will get Spotify Premium accounts, the companies announced Monday. Later this year, the company's U.K. and Canadian employees will get paid accounts as well. Add it to the list of perks Starbucks employees enjoy, along with free college tuition.
This is not the first partnership Spotify has launched with a non-musical partner. A deal with Uber last year enabled the ride-sharing company's customers to play backseat DJ during their rides. Earlier this year, Spotify also partnered with Playstation to allow users to listen to music while playing games at the same time.
Starbucks has a long history of using music as a brand-building tool. Since the company put a compilation curated by the venerated jazz label Blue Note Records on shelves across its U.S. locations 20 years ago, the coffee retailer has made a concerted effort to put music at the heart of its brand identity; for a time, Starbucks was one of the top retailers of music in the world. It was the only place customers could get albums by artists such as Bob Dylan and Alanis Morissette before they went into wider release. It even experimented with the idea of music-themed stores when it bought a company called HEAR Music back in 1999.
But as its customers' tastes have changed, so, too, has Starbucks's music strategy. With CD sales mired in a systemic decline, the company announced in February that it would stop selling CDs, and with streaming exploding, the coffee giant saw an opportunity to make music a layer of its broader digital presence.
"We plan on building one of the most robust digital ecosystems of any retailer in the world," Starbucks President and CEO Kevin Johnson said in the statement. "Given the evolution of the music industry and the proliferation of streaming technology, it was natural that we would partner with Spotify in offering our customers a new way to engage with their favorite music."
© Copyright IBTimes 2023. All rights reserved.