'Starfield' Gameplay Trailer Could Be Featured At E3 2021; Updates, Official Details Following Announcement
KEY POINTS
E3 2021 is scheduled for June 12 to June 15 this year
The event will be all-virtual and would feature major names in the gaming industry
"Starfield" could be Microsoft's star at this year's E3
"Starfield" is the first new IP from Bethesda in 25 years, but following its announcement at the E3 2018, fans have not heard much about it. A lot happened after that, including Microsoft's acquisition of the gaming studio's parent company ZeniMax. With Microsoft's presence at the E3, fans believe that "Starfield" could be its major showcase at this year's all-virtual gaming convention.
Microsoft and Bethesda have not said anything related to "Starfield" and E3 2021. Rumors are rife about the game potentially the company's major play at the upcoming gaming event. In a recent report, Gamerant speculates that Bethesda's next sci-fi space-faring game might be Microsoft's star at the E3 2021.
According to the report, the Redmond-based tech titan might not have a lot to showcase this year despite its 23-subsidiary Xbox Game Studios. "Halo Infinite will probably be a part of the show as it gears up for its fall release. However, Microsoft's other big projects such as Everwild, Senua's Saga: Hellblade 2, and Perfect Dark, among many others, are still some ways off and won't probably grace the stage this E3," the report added.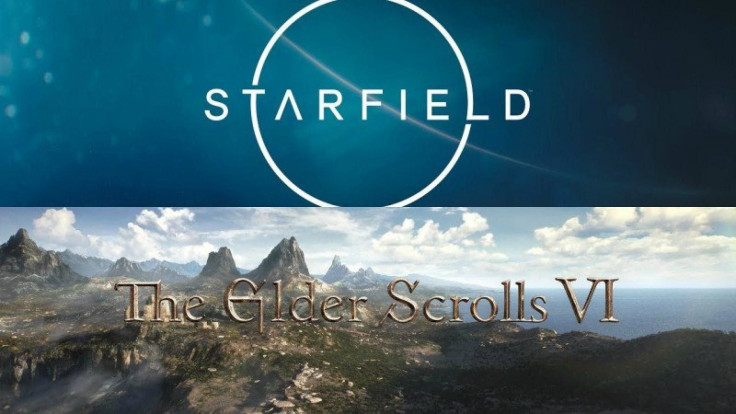 Industry insider Jeff Grubb previously said that Microsoft wants to show off "Starfield" this Summer. This seemingly suggests that fans might get a glimpse of the game again. Meanwhile, until now, the industry is still guessing about the release date of "Starfield."
Bethesda's Todd Howard said at the E3 2018 that the game is one that the team " have spent years thinking about and working on." A year after that, Howard said that Bethesda is "still hard at work" on both The Elder Scrolls 6 and Starfield. He explained that "Starfield is playable, Elder Scrolls VI not in that way yet."
Following Microsoft's acquisition of ZeniMax, there were rumors that "Starfield" might release as an Xbox-exclusive title. It is not yet confirmed, though, considering that Microsoft has given vague statements about this topic in the past. This is the first E3 since Microsoft acquired Bethesda and many believe that the company would not want to miss this opportunity to show off "Starfield" for the first time.
© Copyright IBTimes 2023. All rights reserved.