'Starfield' Release Date, Full Unveiling, Other Details Massively Leaked
KEY POINTS
"Starfield" was announced at E3 conference three years ago
The game is the first IP from Bethesda after 25 years
"Starfield" is reportedly releasing in 2021
Bethesda officially announced "Starfield," its upcoming sci-fi open-world RPG, at the E3 2018. While the gaming studio has not released any new updates related to the game, a new set of information about its full unveiling and release was leaked online recently.
At the Dealer Gaming stream, GamesBeat journalist Jeff Grubb shared some details regarding Bethesda's plan for " Starfield." According to him, the sci-fi RPG will use the same launch cycle and marketing strategies used in "Fallout 4." Grubb predicts that the game might see a full reveal at the E3 2021, followed by a release in November of this year.
Bethesda and Team Xbox recently held a digital event called Roundtable. While fans anticipate new details about upcoming Bethesda games, it did not happen. This seemingly suggests that Microsoft and Bethesda do not show any sign of announcing new titles despite recent opportunities.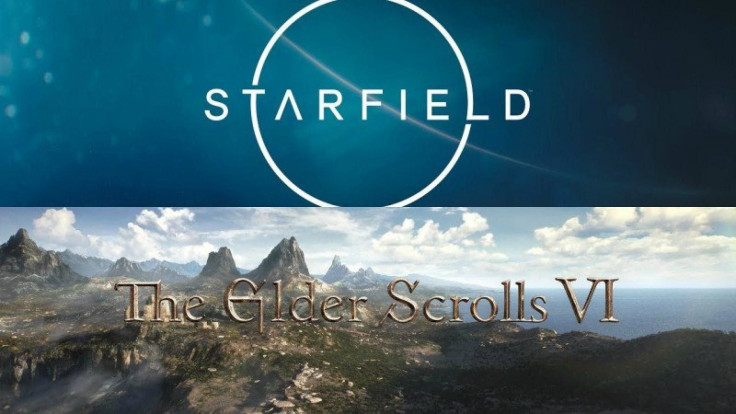 During the event, Bethesda Game Studios Managing Director Ashley Cheng offered an update about "Starfield." The executive noted that the game is in good hands since it is being handled by the same team that developed other popular franchises like "The Elder Scrolls" and "Fallout." The executive believed that the devs' shared experience and chemistry are crucial in the success of the upcoming space-faring RPG.
Grubb's claim on the launch and release date of "Starfield" seemingly contrasts the information shared by industry insider Anton Loginov. On Twitter, the insider, best known for his accurate leak on "Horizon Zero Dawn's " PC release, said that the game is still three to four years away and not nine to 24 months from release. In relation to the game's launch platform, it looks like the game is not coming to Sony's PlayStation gaming consoles.
Xbox boss Phil Spencer, during the Roundtable interview, said that "Starfield" would launch on any platform with Xbox Game Pass. While the executive did not specifically mention the games, it seems that this will be the trend for the upcoming Bethesda title. Spencer's statement is a strong contradiction to his previous statements on the exclusivity of Bethesda titles.
© Copyright IBTimes 2023. All rights reserved.