'Starfield' Release Date May Have Been Hinted At In Bethesda's Official Document
KEY POINTS
A "Starfield" document has been leaked
It's new copyright for the title
Bethesda filed it with a 2021 date
The company has been silent about the game
The release date of the highly anticipated space-faring game "Starfield" may have been hinted at in a recently uncovered Bethesda document.
The "Starfield" document, specifically its copyright, was uncovered by YouTuber MrMattyPlays and shared on the social media site. Apparently, Bethesda has just filed new copyright for the game with a 2021 date. While this does not say much about the upcoming title, it is worth noting that copyrights are not filed until the days closer to a game's launch.
Citing business attorney Richard Hoeg, Twitter user Klobrille mentioned that copyright notices like this one typically come at the time "when the work is made available to the public without restriction."
Some fans think that Bethesda is planning to do something to the game before the year ends. The gaming studio officially announced "Starfield" at the E3 2018.
The most likely thing that Bethesda would do is to announce the game's release, which could happen sometime this year. But this is purely speculative at this point. The gaming studio remains mum on the space-faring title. Even after Bethesda's parent company was acquired by Microsoft, not much was shared about the game's progress.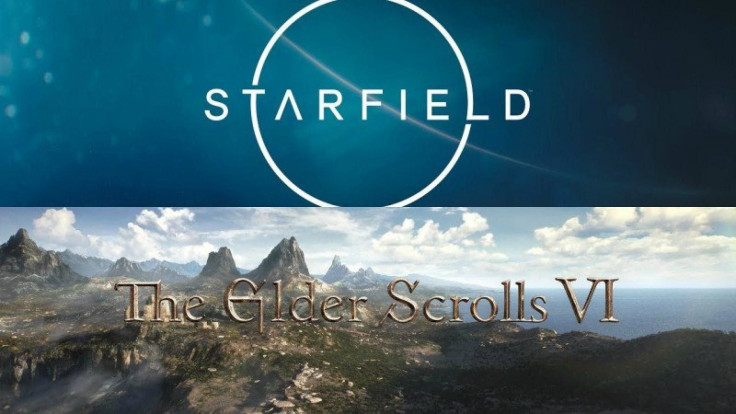 In 2020, Bethesda's Todd Howard mentioned that "Starfield" would rely more on procedural generation compared to previous Bethesda titles. "From rendering to animation to pathing to procedural generation. ... I don't want to say 'everything,' but it's a significant overhaul," he said.
"It's taken us longer than we would have liked, but it's going to power everything we're doing with Starfield and Elder Scrolls 6. When people see the results, they'll hopefully be as happy as we are with what's on the screen and also how we can go about making our games," Howard added.
There are also rumors claiming that" Starfield" might exclusively launch on Xbox gaming consoles following Microsoft's acquisition of ZeniMax but at this point, neither Microsoft nor Bethesda has confirmed this. As of writing, there's still no word on when "Starfield" would be released. Howard earlier said that "Elder Scrolls 6" fans would reveal more about the game after "Starfield" releases.
Fans should temper their expectation about "Starfield" releasing this year. In the absence of official confirmation, fans should take this leak with a pinch of salt.
© Copyright IBTimes 2023. All rights reserved.