'Starving Secrets' Reality Show: 'Intervention' for Anorexics?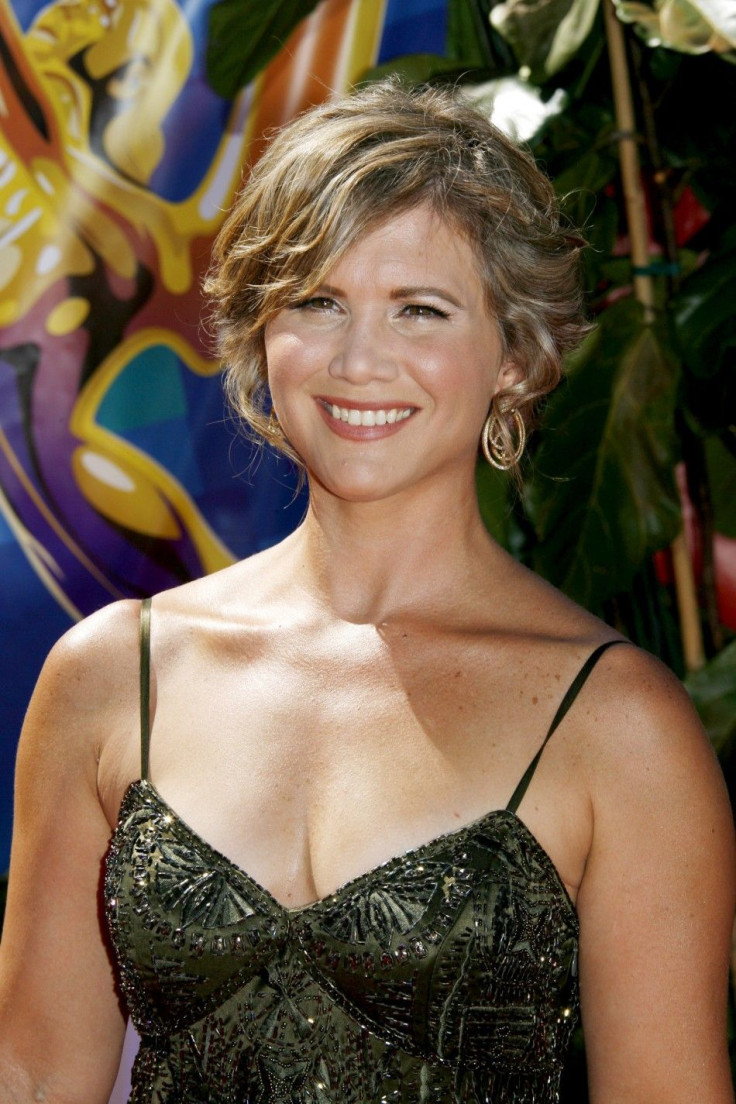 It was only a matter of time...
We should not be surprised to learn that former Growing Pains star Tracey Gold will host a Lifetime reality show about eating disorders. Starving Secrets -- the brainchild of the production company behind A&E's Intervention -- will follow women battling anorexia and/or bulimia as they seek treatment.
On some level, it makes sense for Gold to host a show that exposes (exploits?) women struggling with eating disorders: The actress believes that scripted fat jokes directed at her Growing Pains character may have contributed to her own anorexia.
I think the fat jokes did a disservice to young girls in America, because I was never fat, Gold told the Daily Beast. It was really hurting my feelings. It wasn't about Carol Seaver. If you're making fun of Carol Seaver's body, you're making fun of Tracey's body. It was a personal kind of thing at a vulnerable age. I didn't know how to really process that.
As her weight dramatically dropped, Growing Pains producers intervened and sent the actress to an anorexia treatment center. Immediately, Gold's eating disorder became tabloid fodder, and twenty years later, she is remembered as the first celebrity to open up about pathological dieting.
Though the actress did not have much of a choice but to go public, Gold now believes the attention may have aided her eventual recovery.
It actually helped me get healthier, Gold told the Daily Beast. It gave me some strength to know other people relied on what I was saying. When I was really fragile in my recovery, when I was scared of progressing forward, I didn't want to be a fraud.
Tracey's was the face behind a vaguely unsettling social media campaign to cast Starving Secrets, which until recently was titled The Tracey Gold Project. On Feb. 1, Gold (or an account administrator) tweeted: We've only got two weeks left. If you've been considering taking the step to help bring awareness to ED and GET TREATMENT now is the time.
It was followed by a similar, more urgent message a few days later: Let's get you help for your Eating Disorder and show there can be hope SoCal! One more week to meet you and get you treatment. Call! Email!
Apparently the frantic recruiting effort was successful, as ten women between the ages of 19 to 43 will reportedly appear in the first six episodes, beginning on Dec. 2. The Daily Beast spoke to Ravi, a 28-year-old cast member who has been battling anorexia since she was in junior high school.
I've done in-patient, out-patient, residential, day patient, every level of care, hospitalization, all of it, Ravi told the Daily Beast.
So why did she think a reality show would succeed where other avenues of treatment had failed?
In exchange for her participation, Rivka was provided with eight months of intensive treatment. Part of the treatment was at an inpatient center, where Gold (and a camera) crew regularly visited her.
I think the biggest gift [Tracey] gave me was that she went through this process herself, Rivka told the Daily Beast. While Rivka is not claiming she has been cured, she seems optimistic about the possibility of recovery.
I went through a really dramatic change in eight months, she told the Daily Beast. I put on a load of weight. I'm eating my food and taking care of myself. I've never done this well before. Ever.
Gold, for one, is confident her eating disorder days are in the past.
I consider myself recovered, she said. I know that I'll never go back there. It's taken me too long to get here.
In 2004, Gold was arrested on felony drunk driving charges after getting to an accident while driving her husband and her three sons home from a Labor Day barbeque. Apparently, Gold's husband relinquished his designated driver assignment after believing he'd had too much to drink, and Tracey felt that she was sober enough to drive. She has denied having any problems with alcohol or drugs.
© Copyright IBTimes 2023. All rights reserved.