State Of The Union Address 2016: Muslim Mosque Leader Invited By Connecticut Congressman To Obama's Speech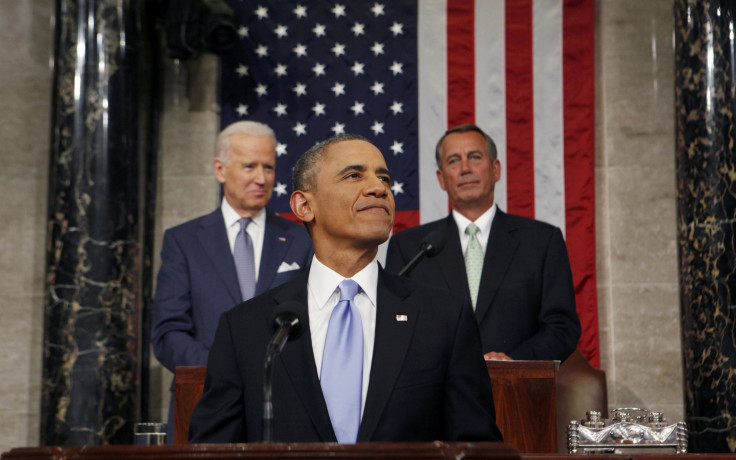 A Connecticut Muslim community leader and member of a mosque targeted by an alleged anti-Muslim attack in November will attend President Obama's State of the Union address next week as the guest of Rep. Joe Courtney, D-Conn.
Democrats in both the House of Representatives and Senate have been called upon to bring Muslim-American guests from their home districts to the speech, in a show of solidarity against rising anti-Islamic sentiments in the wake of the shootings in Paris and San Bernardino, California, late last year. Courtney reached out to Mohammed Qureshi, the president of the Connecticut chapter of the Ahmadiyya Muslim Community, last week to invite him to the address, the Hartford Courant reported.
"Dr. Qureshi is an important member of our local medical community, serving as a primary care physician at United Community & Family Services and Backus Hospital in Norwich," Courtney said in a statement. "His lifetime of work and service should be an example to all."
Qureshi said he was thankful to Courtney for the invitation, made all the more significant by the fact that the upcoming State of the Union address will be Obama's final one. "It was unbelievable," he told the Record-Journal. "This is something which I had never, ever imagined. I could only dream of it."
Did the State of the Union change your view of President Obama? | InsideGov
The mosque Qureshi and his family regularly attend, the Baitul Aman Mosque in Meriden, was unoccupied in November when city resident Ted Hakey Jr. allegedly fired shots at the building from his nearby home. Hakey was arrested in December and faces charges on damaging a religious property. He was released Monday on a $400,000 bond.
Democratic National Committee Chair Debbie Wasserman Schultz and Rep. Keith Ellison, the first Muslim-American to be elected to Congress, were behind the push to encourage Democrats to bring Muslim-American constituents to Obama's speech. In addition to Courtney, Rep. Ami Bera, D-Calif., has invited Iraqi refugee Sarmed Ibrahim of Carmichael, California, to the address.
© Copyright IBTimes 2023. All rights reserved.