'Transparent' Obama Administration Facing Record Number Of Lawsuits Over Access To Public Information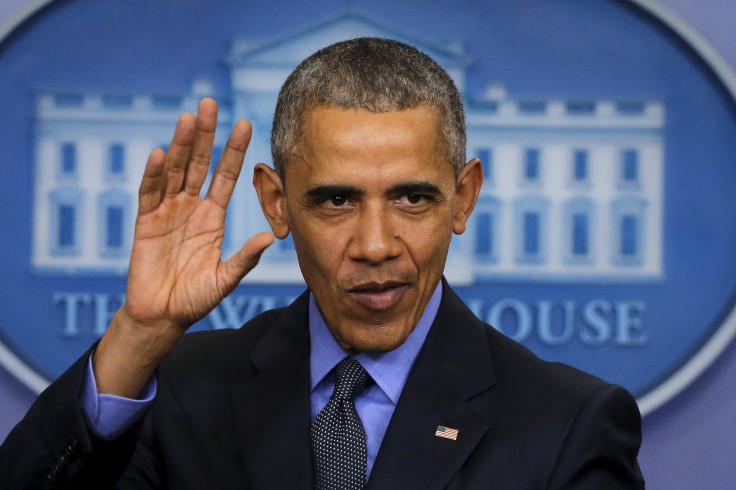 President Barack Obama said in 2013 that he has led the "most transparent administration in history." But in the two years since, the federal government has received more complaints than ever for not fulfilling public record requests.
An analysis by Syracuse University found that individuals have filed record numbers of federal lawsuits in consecutive years against government agencies for failing to comply with requests made under the Freedom of Information Act (FOIA). The law is used by members of the media and the public to obtain records from federal agencies — including communications and contract details.
In January 2009, one day after assuming office, Obama issued a memorandum declaring that the "Freedom of Information Act should be administered with a clear presumption: In the face of doubt, openness prevails."
Former Attorney General Eric Holder quickly moved to roll back policy set during the Bush administration, which leaned on the side of secrecy in answering FOIA requests. In March of that year, Holder directed the heads of federal departments and agencies to operate under a "Presumption of Openness."
"I would like to emphasize that responsibility for effective FOIA administration belongs to all of us — it is not merely a task assigned to an agency's FOIA staff," Holder wrote. "We all must do our part to ensure open government."
But Holder's own office appears to have been largely closed. Agencies under the umbrella of the Justice Department — which Holder led until April — have consistently been the most frequent subject of FOIA lawsuits, according to the Syracuse University study.
The university's analysis found that, in 2014 and 2015, there were 64 percent more FOIA complaints filed than during the last two years of the Bush administration. Overall, there has been a 25 percent increase in FOIA complaints filed each year on average against government agencies since Obama became president, according to an International Business Times review of the Syracuse data.
Perhaps the most public battle over FOIA compliance has been over access to Hillary Clinton's emails from her tenure as secretary of state. The Democratic presidential candidate conducted the majority of her business using a private email address and a server located in her home, rather than on a government email account.
The State Department did not produce Clinton's email records when they were initially requested by the media. Following a FOIA lawsuit from Vice's Jason Leopold, the State Department began producing, on a rolling basis, 55,000 pages of emails from Clinton's time leading the agency.
© Copyright IBTimes 2023. All rights reserved.
FOLLOW MORE IBT NEWS ON THE BELOW CHANNELS